1965 Ferrari 275 GTB by Scaglietti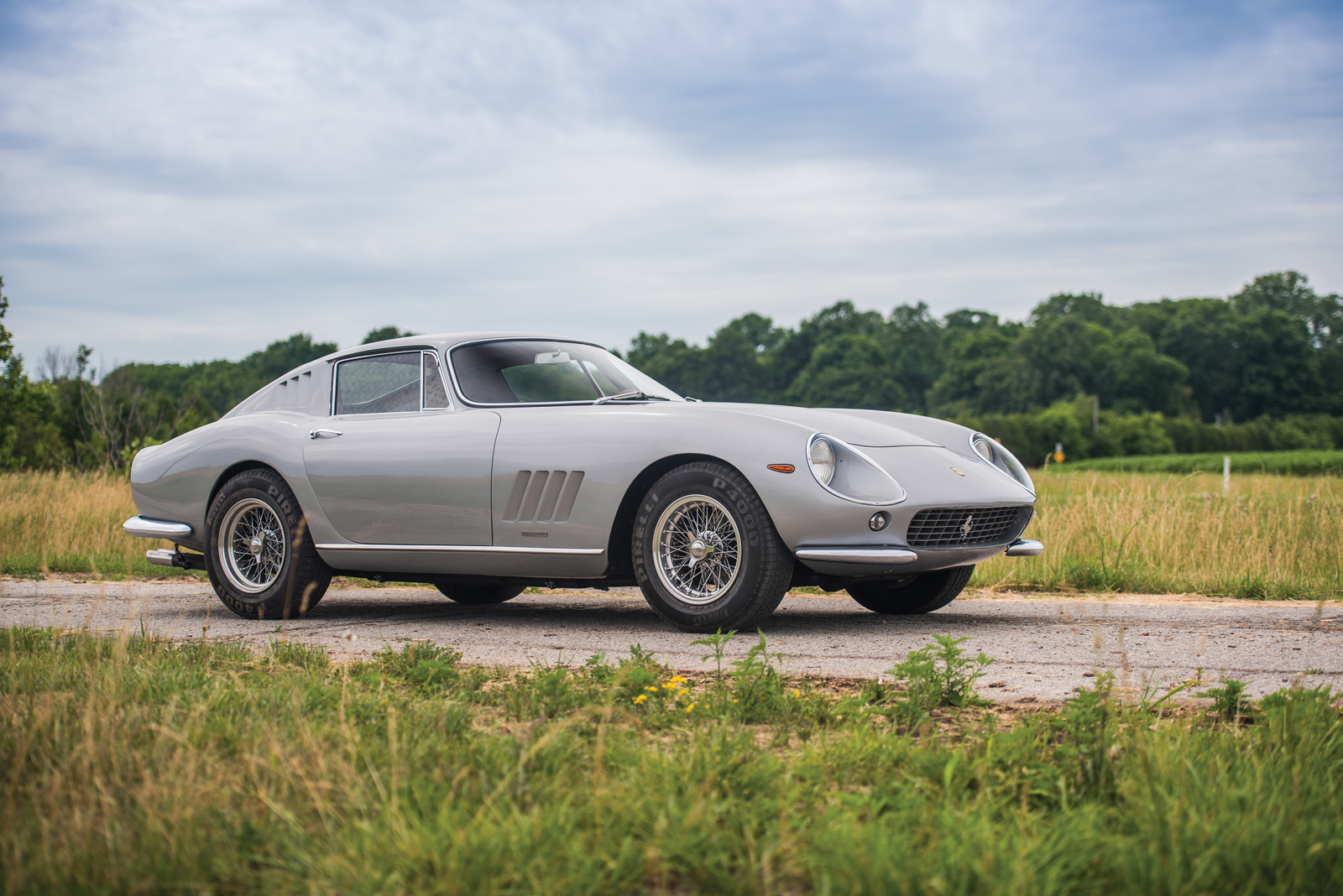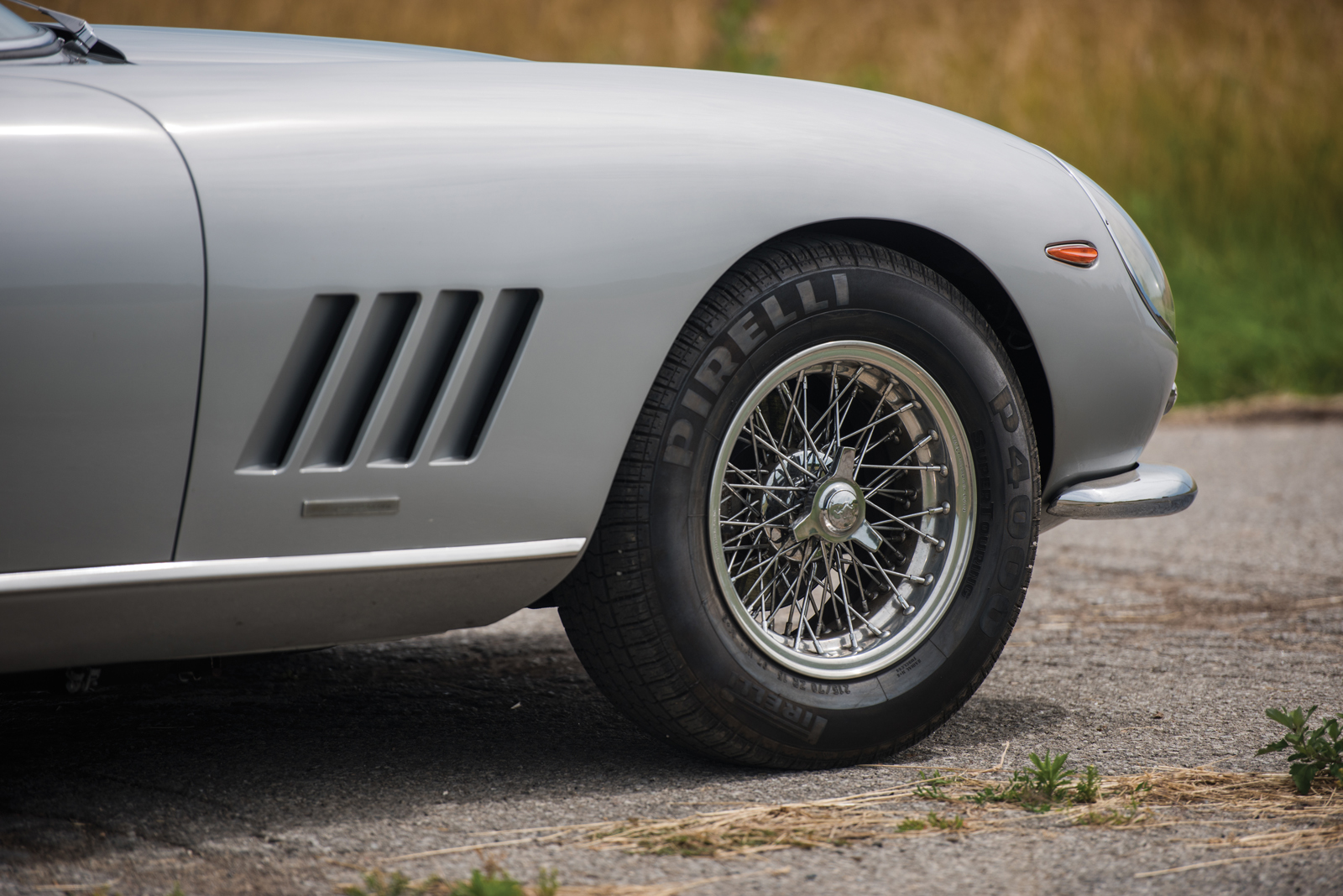 The 275 GTB made its debut at the 1964 Paris Salon alongside the GTS. The chassis were identical, with the now-typical welded steel tubular frame, fully independent suspension with unequal length A-arms front and rear, disc brakes, and tubular shock absorbers. The engines were also identical 3.3-litre V-12s of Colombo origin, but the berlinetta engine produced 280bhp while the spyder was rated at 260bhp.
The bodywork was completely different on the two cars; the spider evolved from the 330 GT 2+2, but the berlinetta body was a completely new shape – a replacement for the Lusso with softer, more rounded curves, designed by Pininfarina but built by Scaglietti.
The 275 series marked the progressive change in Ferrari design philosophy from thinly disguised racers to comfortable and luxurious transportation vehicles. Because of the chassis changes – primarily the four-wheel independent suspension, the 275's were not only faster, but more comfortable than their predecessors. This gave the driver the utmost feeling of confidence. You could drive all day without arriving at your destination with the fatigue often associated with this manner of outing.
RM Sotheby's will be offering this example at their upcoming Monterey auction between the 19-20th August, the estimated value is between $2m – $2.4m. For more information on this and other vehicles at the sale, click on the link below. Photos by Darin Schnabel ©2016 Courtesy of RM Sotheby's.