1966 Ford GT40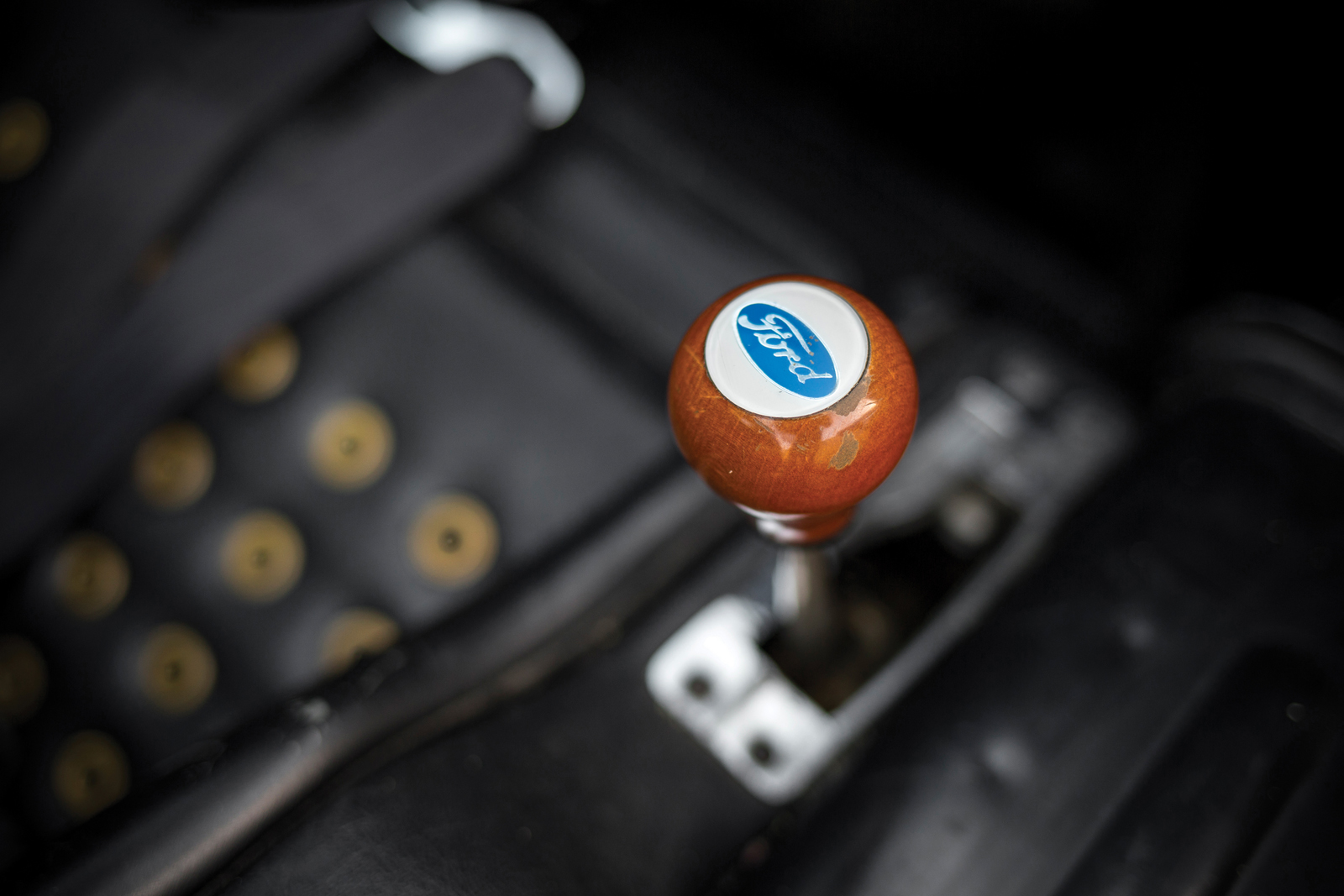 Backing out of an acquisition with Ford was perhaps the nail-in-the-coffin of Ferrari's success at Le Mans, and the Ford GT40 hammered that coffin shut. Henry Ford II decided that if he could not buy Ferrari, he would beat them at their own game, and that is just what the GT40 did. Ferrari's last win at Le Mans was in 1965 with its 250 LM and at that time, Ford was just beginning to gain steam with its GT program. By 1966, Ferrari's Le Mans dynasty was at an end, and Ford would not only win, sweeping 1-2-3 in 1966, but GT40s would put America at the top of the podium at the Circuit de la Sarthe every year until 1969.
Only 31 Mk I examples were specifically built for use on the road. These examples featured similar mechanical specifications to their race-winning counterparts but were outfitted with a few more luxuries for comfortable use, including fully upholstered interiors. Mechanically, they had softer suspension settings, more compliant brakes, as well as a quieter exhaust. Regardless, these GT40s were still very much racing cars though intended for the open road. As a result, many of them wound up in the hands of privateers, looking to either take them racing, or get the closest possible experience to driving on a racetrack, albeit on public roads.
Arguably the most successful and iconic American racing car ever built, the GT40 ushered in a new era of motorsport. At vintage racing events both in the United States and Europe, GT40s have proven to be immensely popular on the road and on the track.
RM Sotheby's will be offering this example at their upcoming Monterey auction between the 19-20th August, as part of the Jim Click Ford Performance Collection, the estimated value is between $3.75m – $4.25m. For more information on this and other vehicles at the sale, click on the link below. Photos courtesy of RM Sotheby's.