Dodge Charger 'Defector' from Ringbrothers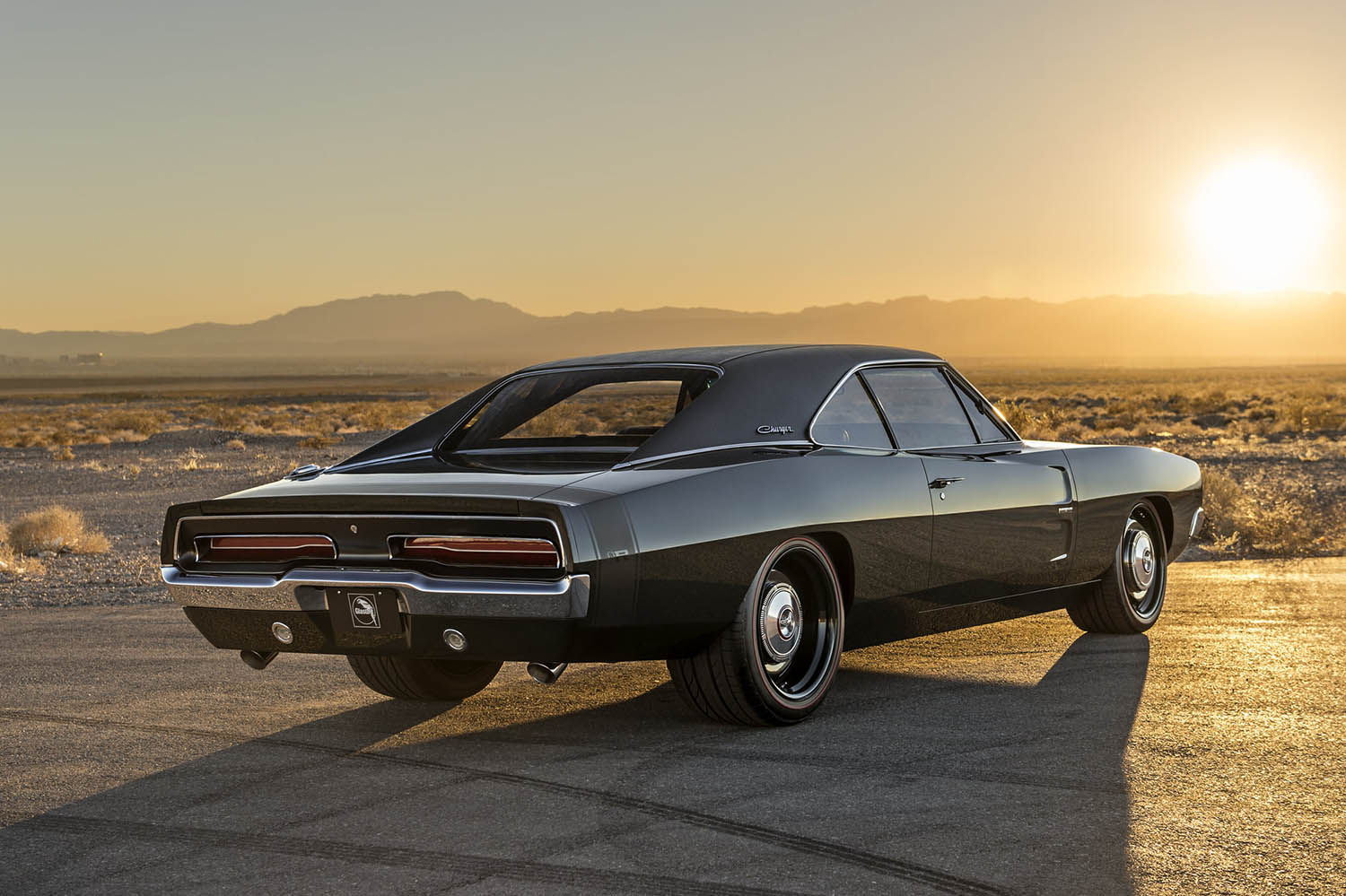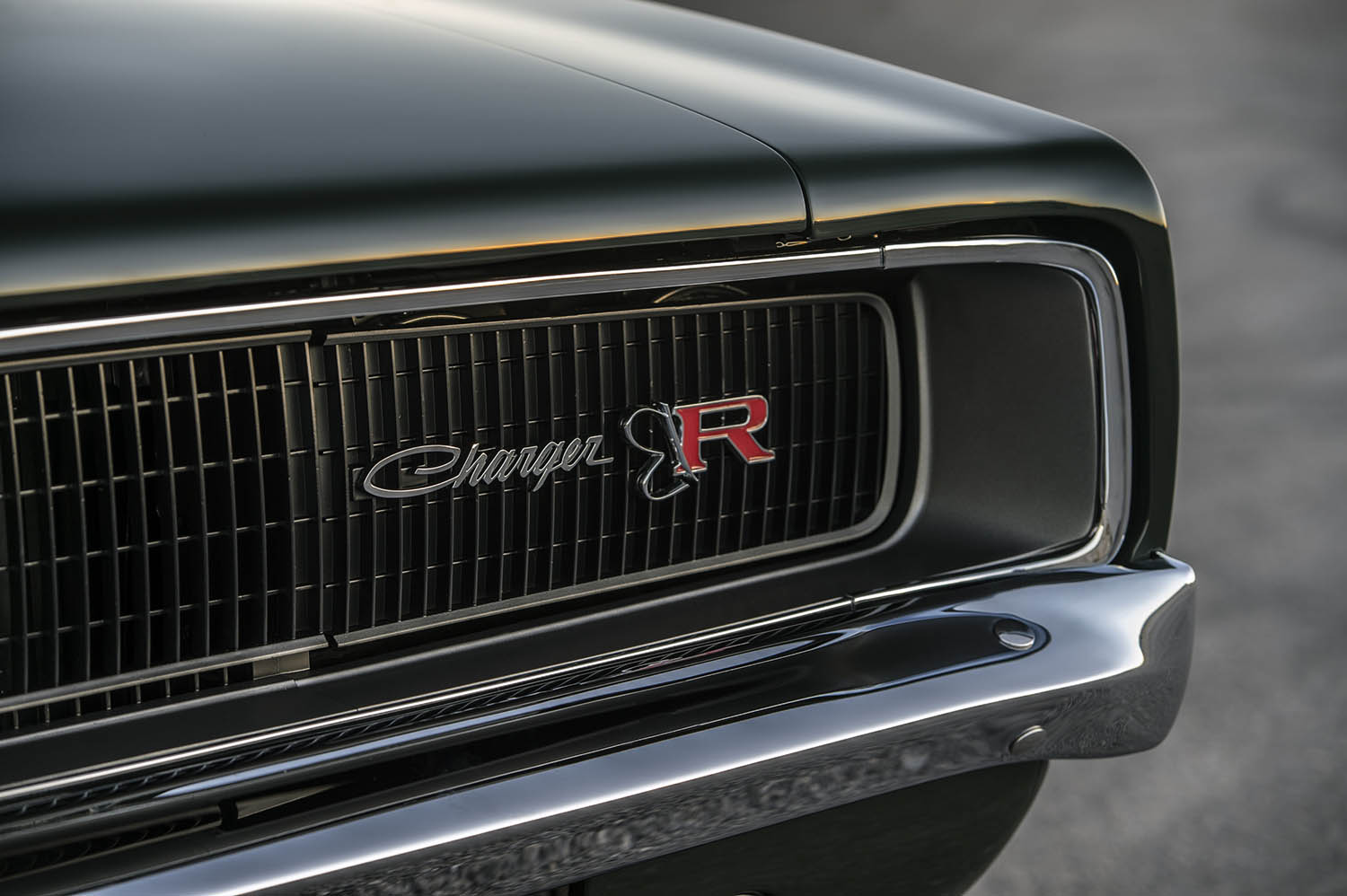 The 'Defector' retains the iconic bodylines of one the most popular Mopars ever built, as Ringbrothers incorporated original styling cues with modifications to convey a factory appearance. More than 4,700 hours were devoted to the build, to seamlessly present a thoroughly modified exterior that exudes the aggressive styling of the original '69 Charger.
The largest deviation from the original Charger is the body work performed towards its rear. Jim and Mike Ring started with a locally sourced Charger body, shortened the car by two inches through the trunk area and extended the wheel base by three inches. Consequently, the side rockers were lengthened and quarter panels were lowered and extended. Highlighting the body work, 'Defector' is coated in a rich colour named 'Greener on the Other Side.' Great attention to detail was paid to the chrome to further complement the body modifications.
During the build process the Rings created a front valance that appears lower than the factory standard. Rear wheel wells were opened to expose custom machined 19-inch wheels with custom Ringbrothers hubcaps. 'Defector' is powered by a 6.4-litre Hemi engine from Wegner Motorsports and Six-piston Baer brakes help that Mopar power come to a smooth stop.