1967 Toyota 2000GT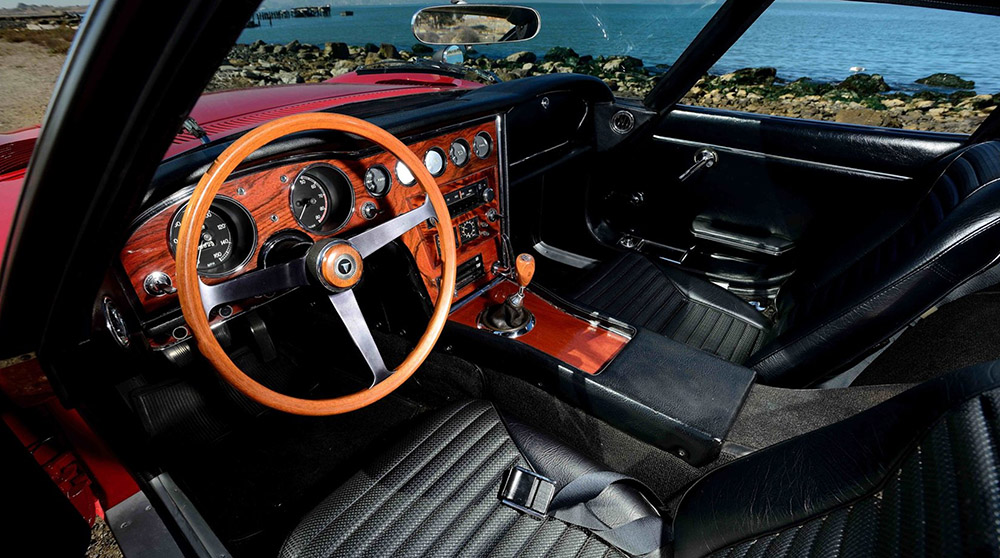 In the early '60s, Toyota began work on a car designed to compete with the new crop of premium European GTs, specifically the Jaguar E-type, as well as the Porsche 911 and Alfa Romeo 2600. At the same time, Yamaha was attempting to expand its horizons as a sort of low-volume specialist subcontractor and had a four-cylinder sports car project called A550X ongoing with Nissan. Nissan had worked with Yamaha before but in this instance, altered its course and cancelled the A550X. As Yamaha had substantial money and commitment invested in the A550X, the company shopped it to Nissan's arch-rival: Toyota. After that, a 2000GT prototype was swiftly completed for the 1965 Tokyo Motor Show, where it stunned the world.
Running gear and drivetrain components were beyond state-of-the-art. The only transmission able to handle the torque was a 4-speed from a Toyota truck, but by the time it became the GT's fully synchronised 5-speed, it was a perfect match for the 7,000 RPM engine. The rear of the car featured Japan's first limited slip differential. The 2000GT was Toyota's first car to feature four-wheel disc brakes; and the company's first car with all-independent suspension, which employs double wishbones at all four corners.
The 2000GT lived up to its Grand Turismo name. Owing to the world renowned artisans that Yamaha utilised on the project, having been building concert-quality pianos, guitars and other instruments for a century, the same craftsmen constructed the 2000GT rosewood dash and console and Mahogany steering wheel and gearstick. All instruments were chrome trimmed and watch-like in design and the deep Black perforated Tex-Mex style sport seats were the equal of any Italian exotic.
Mecum Auctions will be offering this example at their upcoming Indy auction between the 16th-21st May. For more information on this and other vehicles at the sale, click on the link below. Images courtesy of Mecum Auctions.