Renault's vision for Formula 1 in 2027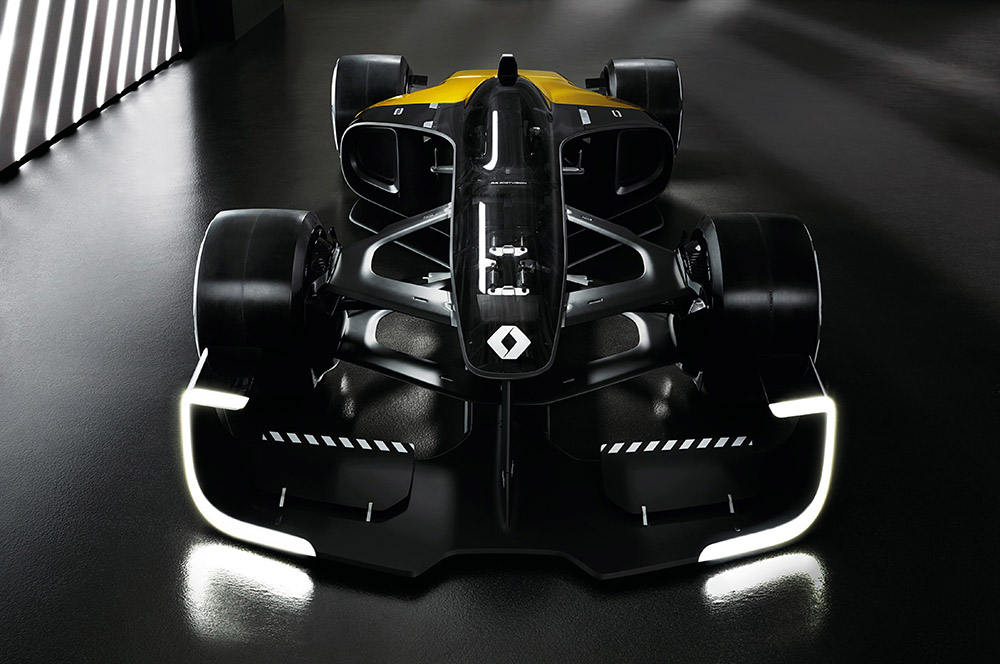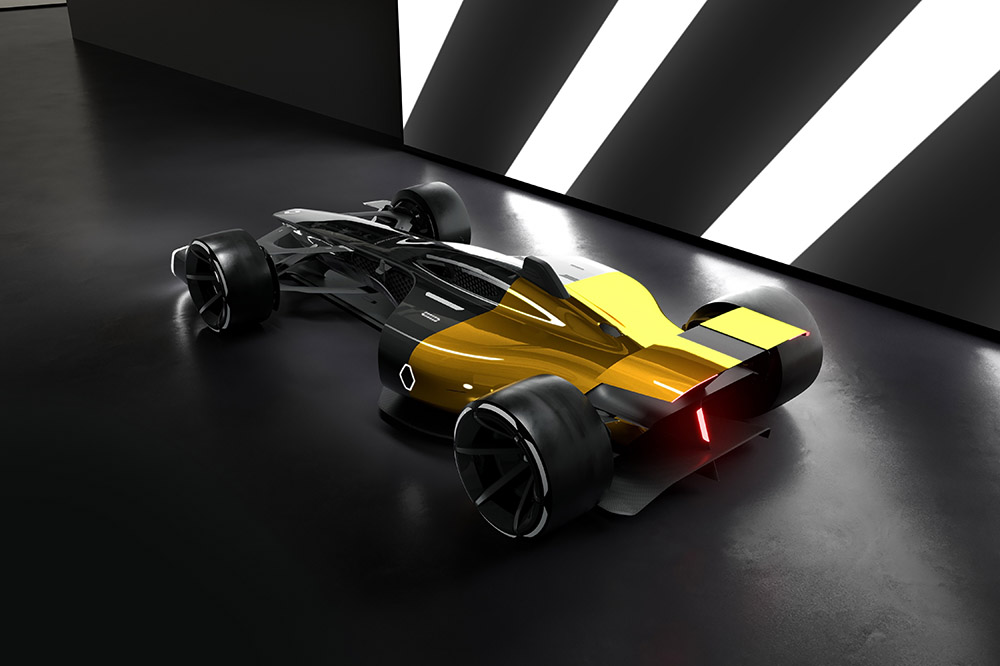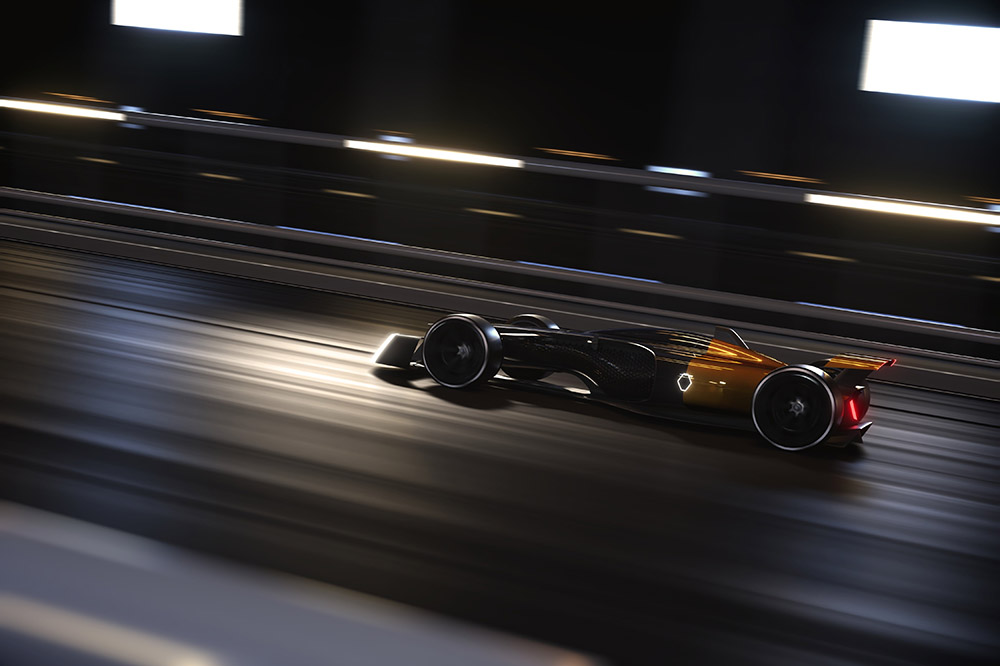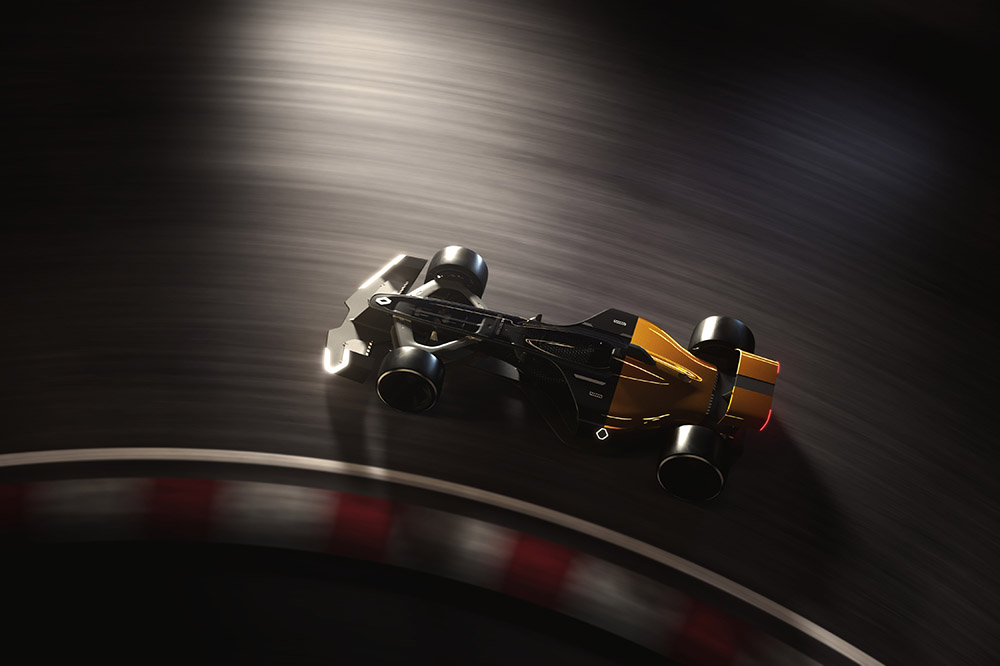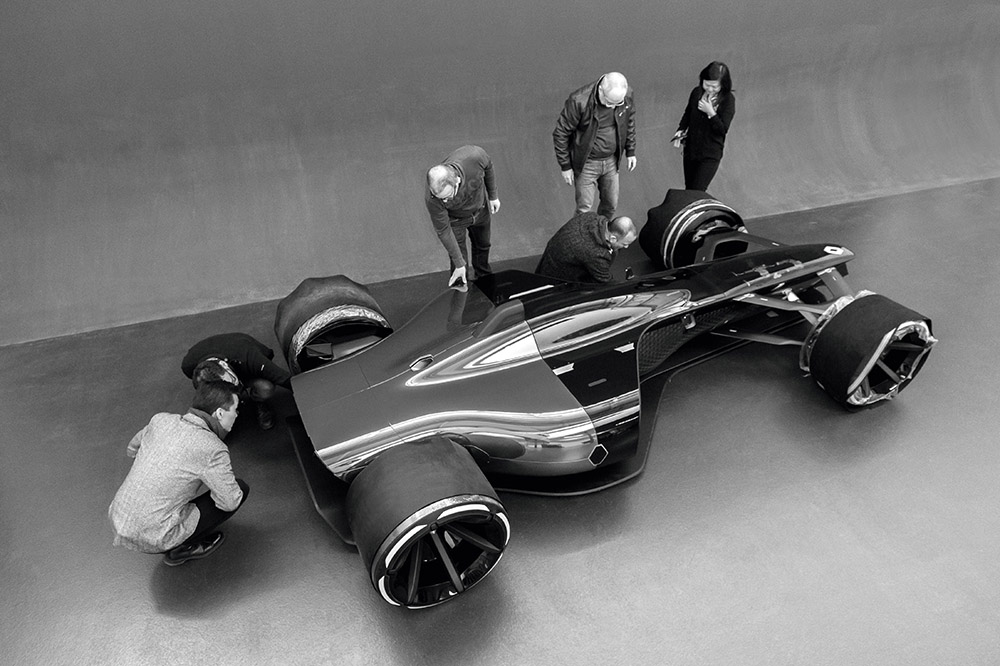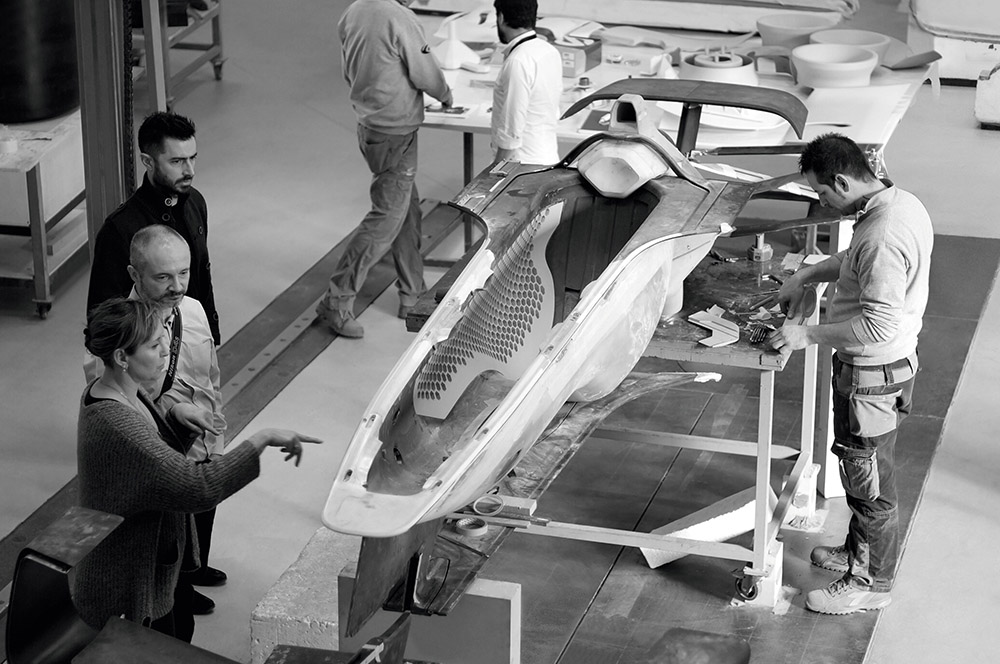 Renault has revealed its vision of Formula 1 in 2027. It's more spectacular and more human where the driver, and entertainment, are front-and-centre. This forward-thinking concept demonstrates Renault's long-term commitment to Formula 1, playing a major role in the development of the competition, while putting the driver back at the heart of the sport.
The car is instantly recognisable as a F1 single-seater, with its long, slender nose, side pods and four open wheels. The design is both finely-honed and more aggressive. In addition to the role it plasy in optimising performance and energy efficiency, the combination of mobile aerodynamic features and active lighting systems make the car more 'communicative' for spectators and television viewers. Bold features like the C-shaped LED front lights and the illuminated Renault diamond on the engine cover provide a visual tie between the racing car and Renault's road-going models. To make the show even more captivating for spectators, the colour emitted by these lights switches from a white to a blue hue when the electric mode is activated.
Thanks to its transparent cockpit, the R.S. 2027 Vision concept provides the best-ever view of the driver at work. This resistant, lightweight shell is 3D-printed, with forms tailored to the driver's body, mirroring how the design of Renault's road-going models is directly inspired by the human body. Active LED lighting incorporated into the wheels displays a range of information, including the driver's position and the car's remaining energy reserves, making it easier for spectators and television viewers alike to understand how the race unfolds. The digital display in the centre of the steering wheel informs the driver of his 'fan ranking' position, which is determined by spectators' interaction on social media, rewarding the most deserving driver on the track with an additional boost of power in the last laps. Some of the driver's telemetry data is accessible to fans via the Internet, enhancing their overall understanding of the race and the strategy. This data also allows connected players to participate real-time in the race and compete against their heroes.