1970 Plymouth Hemi Cuda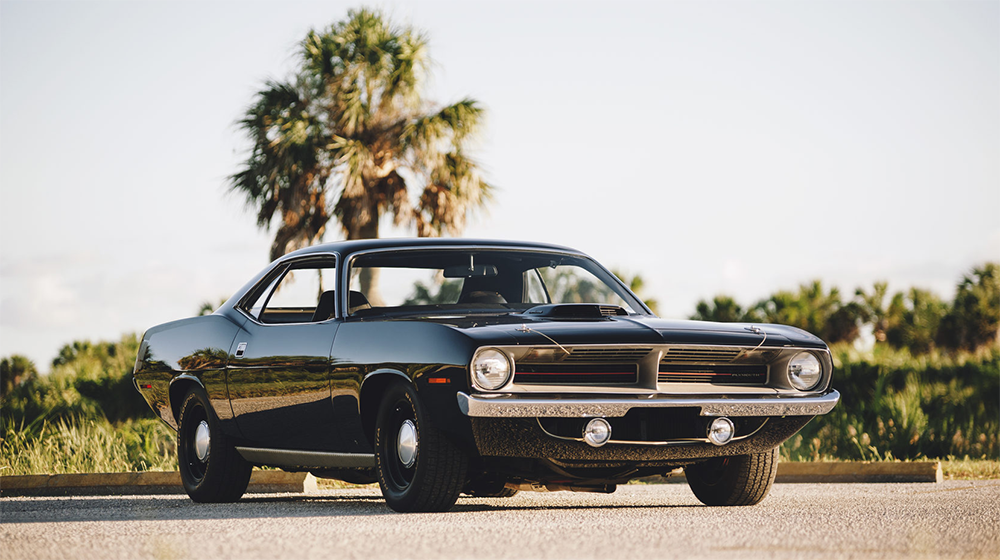 During the late 60s and early 70s muscle-car fans had the opportunity to choose from a palette of bright colours for their gas guzzling street cars. Orange, yellow, green and blue were commonplace, black was not always at the top of the list. After all, black sometimes suggests a more sinister disposition, meaning it was actually perfect for midnight jaunts and jousts. When Plymouth had completed its 1970 production run, only seven buyers are known to have selected the ultimate black-on-black combination for the new Hemi Cuda; this car is one of them.
From the 15-inch steel wheels to the rumbling Shaker scoop coming through the hood, it is fully unified in its appearance, a mechanical nemesis to all onlookers. At the heart of the car is a Ray Barton Hemi engine with just 16,700 original miles on it. Mecum Auctions will be offering this example at their upcoming Kissimmee auction between the 6-15th January, the estimated value is between $200,000 – $250,000. For more information on this and other vehicles at the sale, click on the link below. Photos courtesy of Mecum Auctions.