1963 Jaguar E-Type Lightweight Competition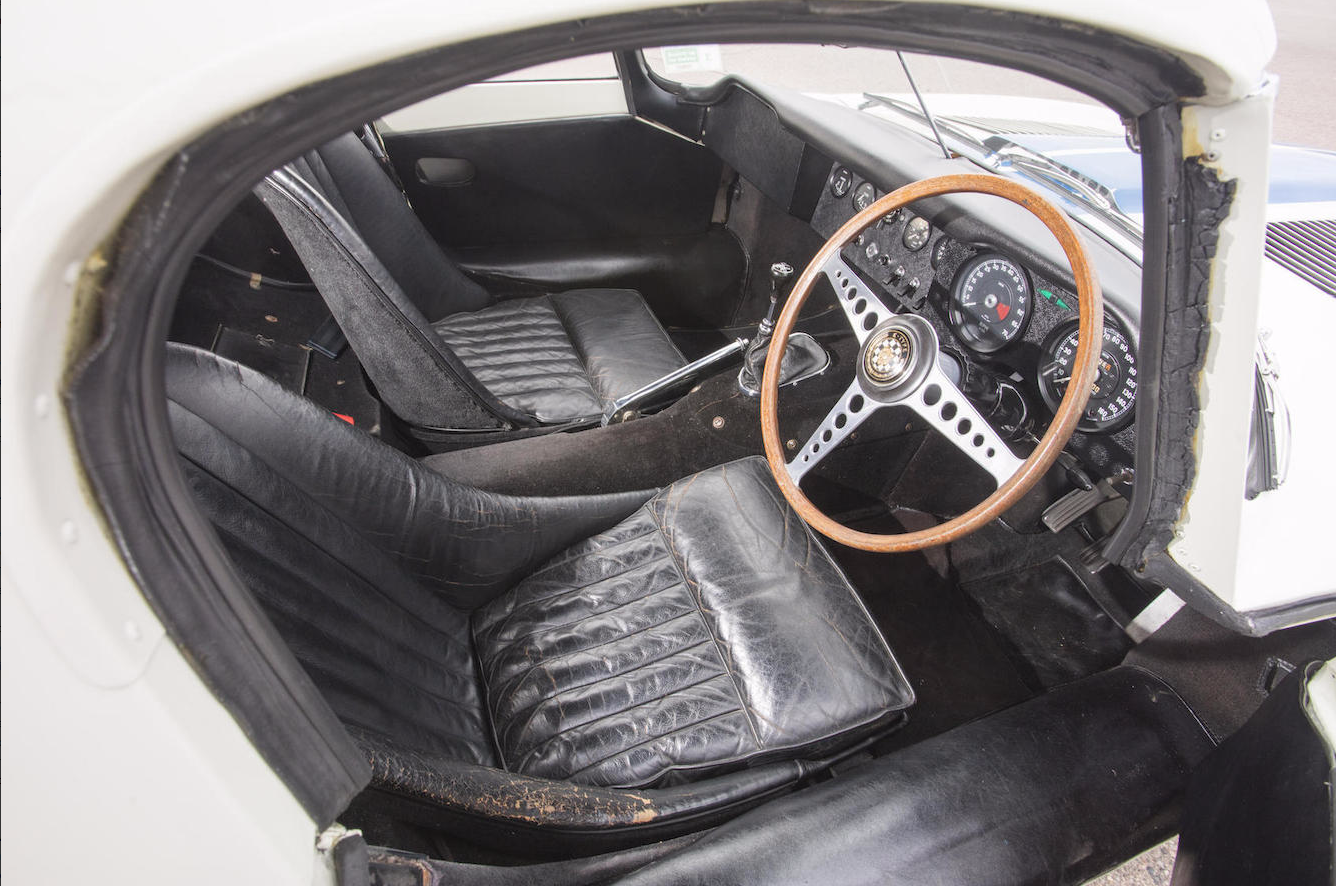 First entering production in October 1962, the E-Type Lightweight incorporated elements of an earlier Jaguar works car known as the Low-Drag Coupe, for which Malcolm Sayers had revised his E-Type coachwork to feature a more aerodynamic roof and tail. The new cars were lightened with aluminium bodies and hardtops that helped strengthen the shell's rigidity. The 3.8-litre competition engines were further upgraded with fuel injection and dry-sump lubrication, while the chassis was modified with a revised suspension geometry and myriad other competition parts.
The first two purpose-built Lightweights were completed in time for the 12 Hours of Sebring in March 1963 where they went on to finish 7th and 8th overall and first and second in class. At the 24 Hours of Le Mans in June, three Lightweights were entered with official support from the factory. Two of the cars retired early, but the car piloted by Bob Grossman and Briggs Cunningham, finished 9th overall and second in class. One can only speculate how well the car might have finished were it not for a two-hour delay caused by a brake issue. Results in non-endurance events during 1963 were even better, with four victories by Graham Hill and a multitude of top-three finishes by Roy Salvadori and Peter Sutcliffe.
Jaguar provided significant factory support for these cars. They were among the most celebrated racing sports cars to emerge from postwar Britain, where they were known as 'GTO Killers', taking the fight to the mighty Ferrari 250 GTOs from Maranello.
This is the 10th and possibly most original example of the 12 E-Type Lightweights built. The winner of the 1963 Australian GT Championship, this car will be offered by Bonhams at their upcoming Scottsdale Auction on 19th January, the estimated value is between $7.5m – $9m. For more information on this and other vehicles at the sale, click on the link below. Photos courtesy of Bonhams.