1962 Jaguar E-Type 'Series 1' 3.8 Roadster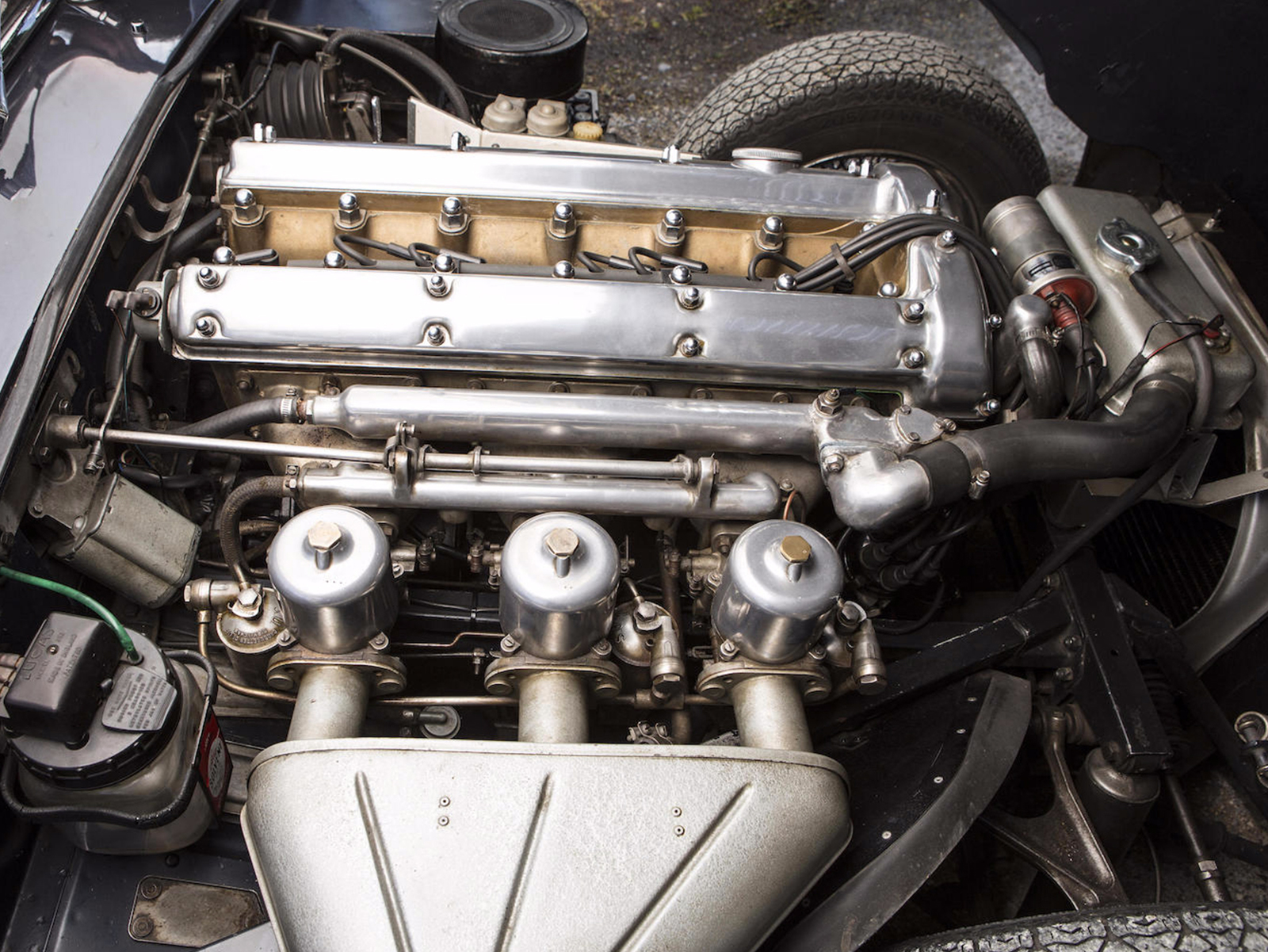 Introduced in 3.8-litre form in 1961, the Jaguar E-Type caused a sensation when it appeared, with instantly classic lines and 150mph top speed. The newcomer's design did indeed owe much to that of the Le Mans-winning D-Type sports-racer: a monocoque tub forming the main structure, while a tubular spaceframe extended forwards to support the engine. The latter was the same 3.8-litre, triple-carburettor 'S' unit first offered as an option on the preceding XK150. With a claimed 265bhp available E-Type's performance did not disappoint; firstly, because it weighed around 500lbs less than the XK150 and secondly because aerodynamicist Malcolm Sayer used experience gained with the D-Type to create one of the most elegant and efficient shapes ever to grace a motor car.
Today, the E-Types graceful lines live on in modern Jaguar sports cars and there can be little doubt that William Lyons' sublime creation would feature in any knowledgeable enthusiast's 'Top Ten' of the world's most beautiful cars of all time.
Bonhams will be offering this example at their upcoming Goodwood Festival of Speed auction on the 24th June, the estimated value is between £100,000 - 140,000. For more information on this and other vehicles at the sale, click on the link below. Photos courtesy of Bonhams.