1995 Ferrari F50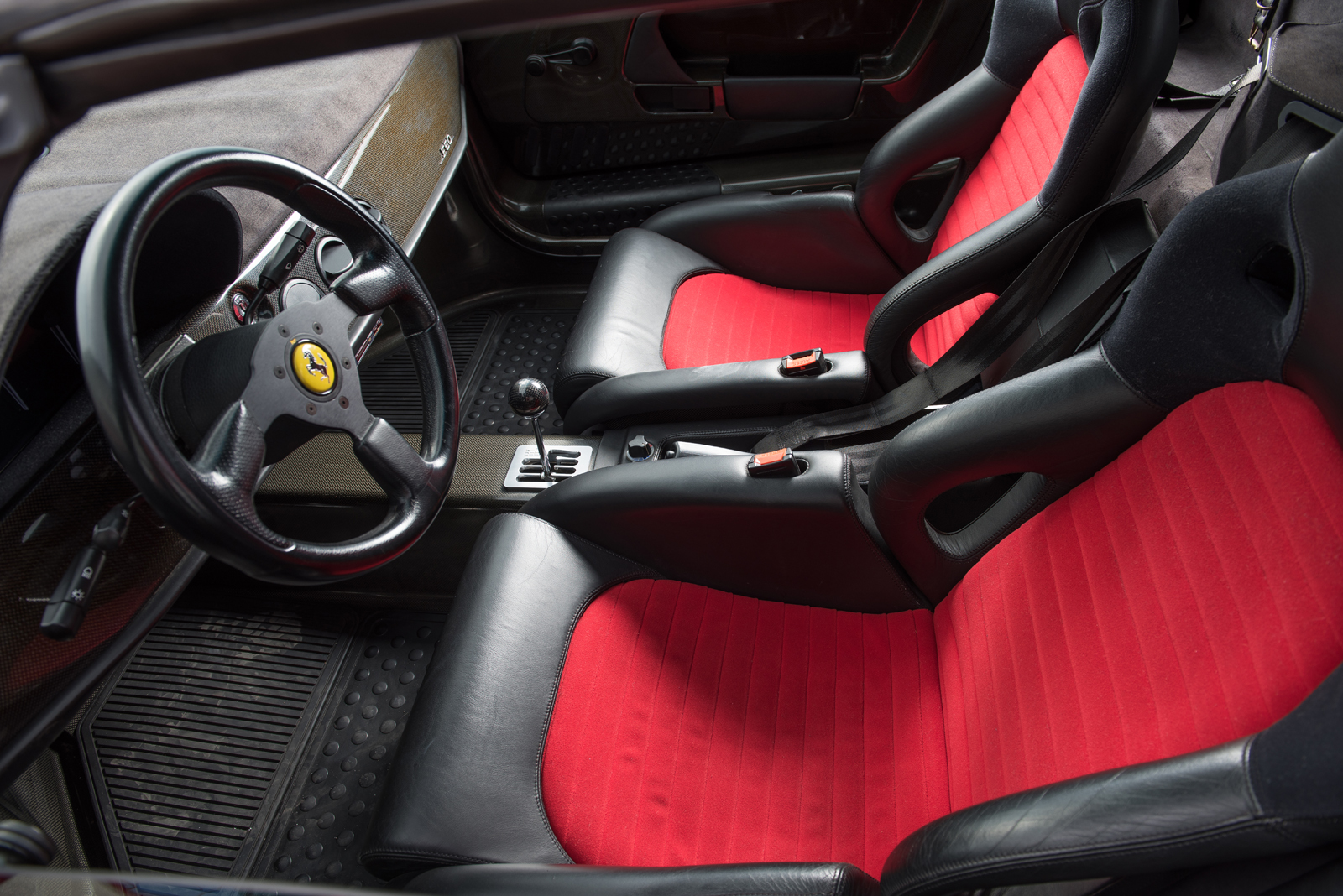 The Ferrari F50 was introduced in 1995 to commemorate the company's 50th anniversary. When the jaw-dropping F40 debuted, Ferrari heard voices of disappointment from the dedicated Tifosi that too many examples had been produced. The F40 was originally positioned for limited production, but it proved to be so popular that it was eventually manufactured in a quantity of over 1,300 examples. When planning a 50th anniversary model a few years later, Ferrari made certain that just 349 cars were built, establishing a rarity far more expected from the Prancing Horse in regards to the availability of their supercars.
In essence, the Ferrari F50 is an F1 car in engineering principle, but designed and developed to be driven on the road. Beautiful curves characterised every surface of the new car. The design's allure was boosted by a removable hardtop, which gave the model a distinctly different visual character whether in Berlinetta or Barchetta form. A distinctive rear wing complements functional nose, bonnet and body ducting for systems and aero effectiveness at high speeds. It is propelled by its 4.7 litre V12 engine that develops 513 bhp. This unit was developed from the 3.5 litre V12 used in the 1990 Ferrari 641 Formula 1 car, and also influenced the 333 SP championship-winning sports car engine.
Auctions America will be offering this example at their upcoming Santa Monica auction between the 25-26th June, the estimated value is between $1.8m – $2.1m. For more information on this and other vehicles at the sale, click on the link below. Photos: Darin Schnabel © 2016 Auctions America, ©2016 Courtesy of RM Sothebys.