BMW 2002 Hommage 'Turbomeister'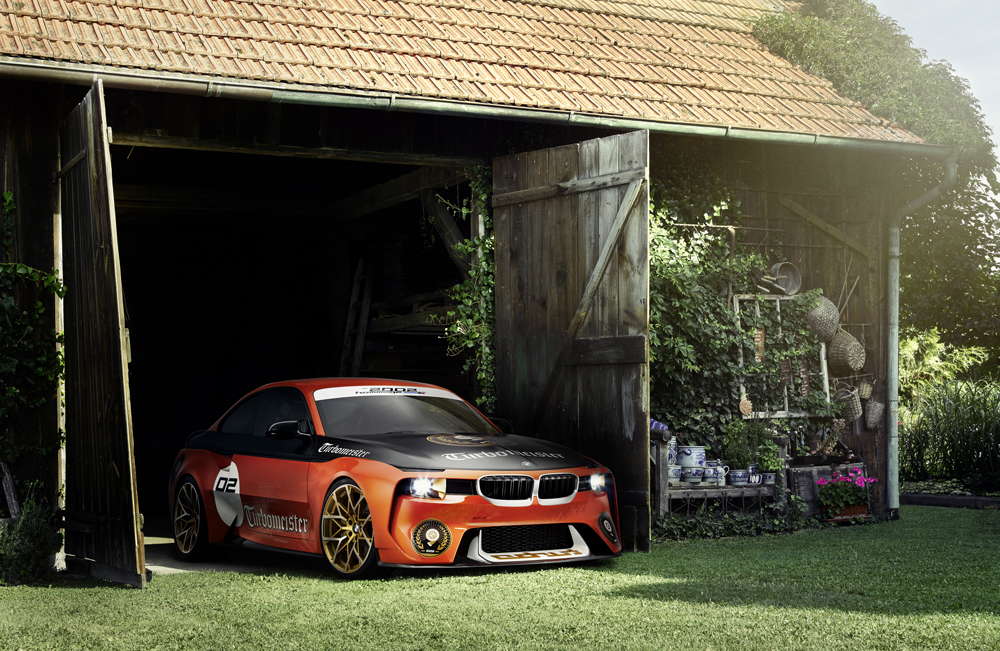 At the Concours d'Elegance in Pebble Beach, BMW have unveiled the BMW 2002 Hommage 'Turbomeister' which shines the spotlight back over its successful history with turbocharged engines. In 1973 the BMW 2002 turbo became the first series-produced vehicle in Europe to feature turbo technology. In so doing, it turned the BMW 02 into a full-blooded sports car. Looking back, the advent of BMW turbo engine technology pointed the way for both the development of the sportiest BMW saloons and milestones such as the first Formula One World Championship title for a turbocharged car – won by Nelson Piquet in 1983.
The model unveiled at Pebble Beach writes the next chapter in a story which was started by the BMW 2002 Hommage, which the company presented at the Concorso d'Eleganza Villa d'Este in May.