1968 Ferrari 275 GTS/4 NART Spider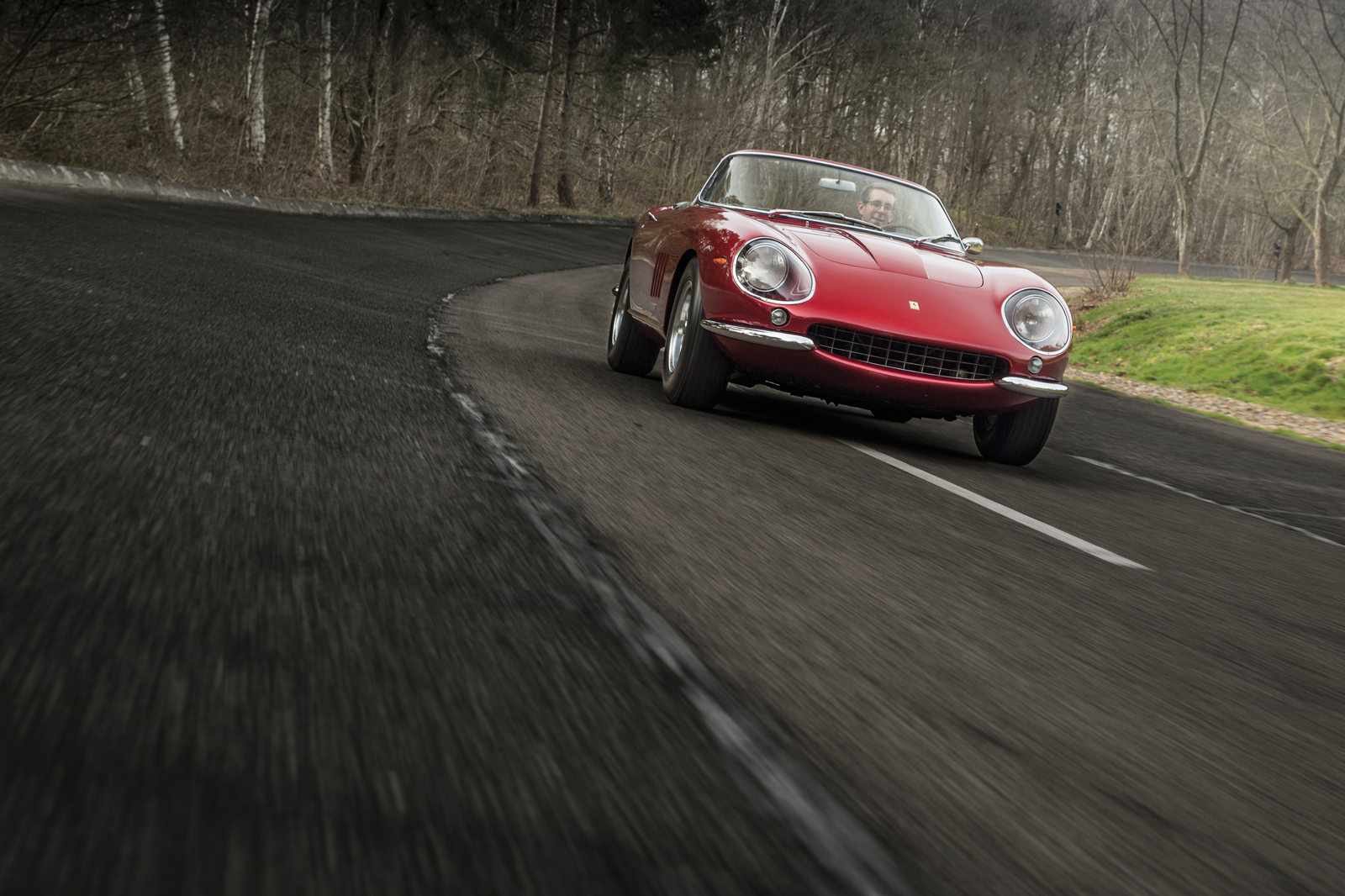 For the majority of the public, the introduction to one of the most seductive Ferraris ever built was on the silver screen, in the 1968 hit film The Thomas Crown Affair. The car's time on screen was short, but its impact was monumental to the film's leading actor.
Entering stage left, Steve McQueen as Thomas Crown is walking alongside Biff McGuire as Sandy. Sandy is lecturing Crown on his frivolous spending habits, and as the pair cross the street and pass parked cars en route to the pavement, it is clear that Sandy no longer has Crown's attention. What does have the attention of both the character Thomas Crown and petrolhead Steve McQueen is a dark red 275 GTS/4 NART Spider, Ferrari's newest drop-top sports car. In the movie, that 'red Italian thing' belonged to Faye Dunaway's character; in reality, Steve McQueen fell head over heels for the car and purchased one for himself shortly thereafter.
However, the NART Spider's story does not start with Steve McQueen, Faye Dunaway, or The Thomas Crown Affair, but with Luigi Chinetti. Following the introduction of the 330 GTS and the 275 GTB/4, Chinetti felt as if there was a gap in Ferrari's line-up. The 330 GTS was intended to be a more luxurious top-down cruiser, while the 275 GTB/4 was a more aggressive grand tourer. To Chinetti, what his American clients needed was a convertible 275 GTB/4, offering the best aspects of both cars, and he successfully convinced Enzo Ferrari to build it for him. In the end just 10 examples were built and it's considered today to be one of the most beautiful and desirable Ferraris ever to leave Maranello.
RM Sotheby's will be offering this example at their upcoming Monaco auction on the 14th May, the estimated value is between €19m - €23m. For more information on this and other vehicles at the sale, click on the link below. Photos: Tom Gidden ©2016 Courtesy of RM Sotheby's