The Alfa that fell to Earth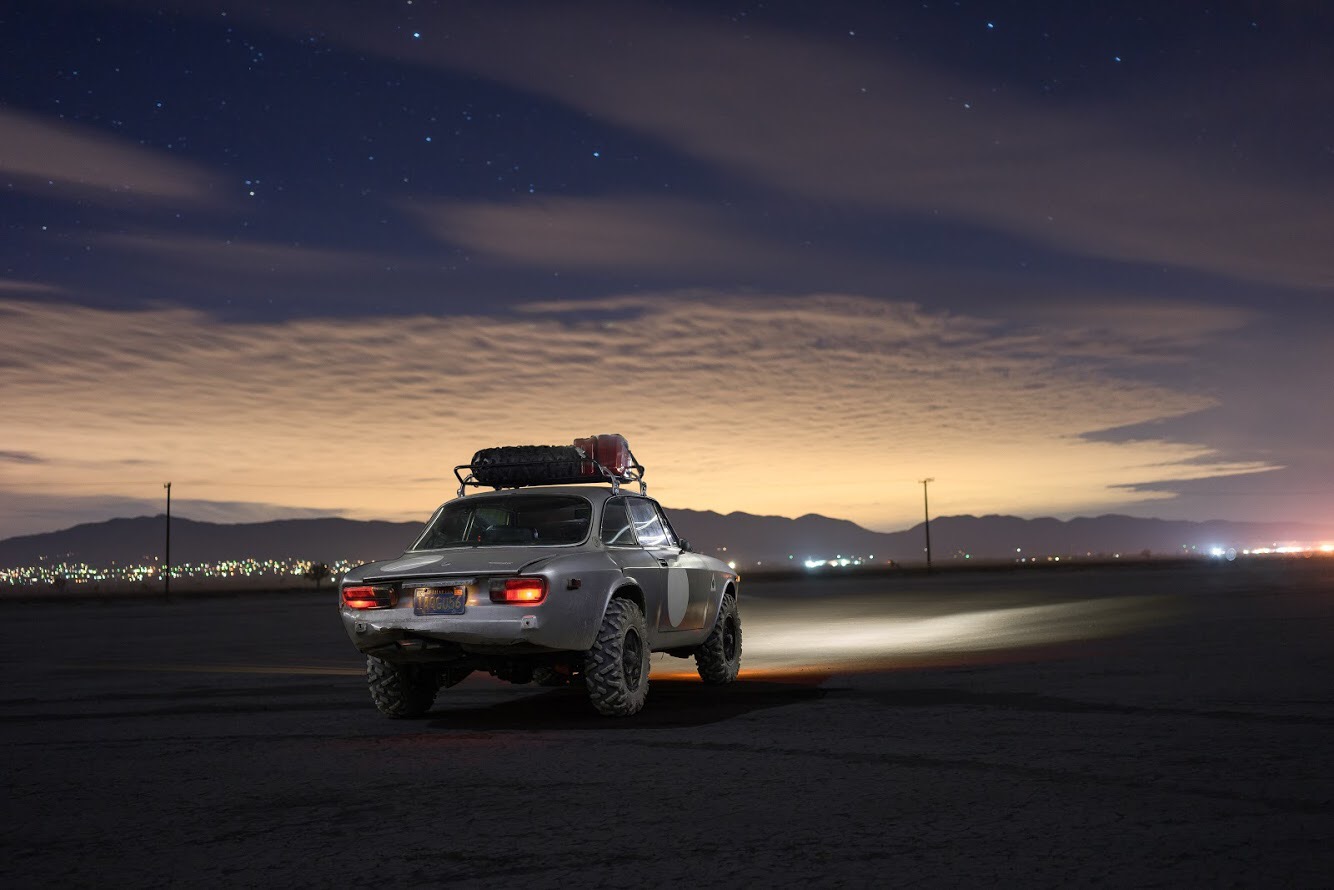 A few years ago this Alfa Romeo GTV was like any other. It would spend its days winding through the canyon roads of California, being used as it was intended to. The car was in its prime. That is until one day while being transported on the back of a flatbed truck, it feel off. The Alfa had been dropped.
Now this once great car was a wreck and with an inevitably lengthy insurance process ahead, the path was clear for the Bridan brothers. It was Safari time.
What the pair managed to transform this car into following that incident was nothing short of amazing, like something straight out of a Mad Max movie. Using Ford Bronco, Land Rover Defender and side-by-side salvaged parts, the vehicle was reborn as a Safari inspired survivor. Photos: Jonathan Harper