1971 Ferrari 365 GTB/4 Daytona Competizione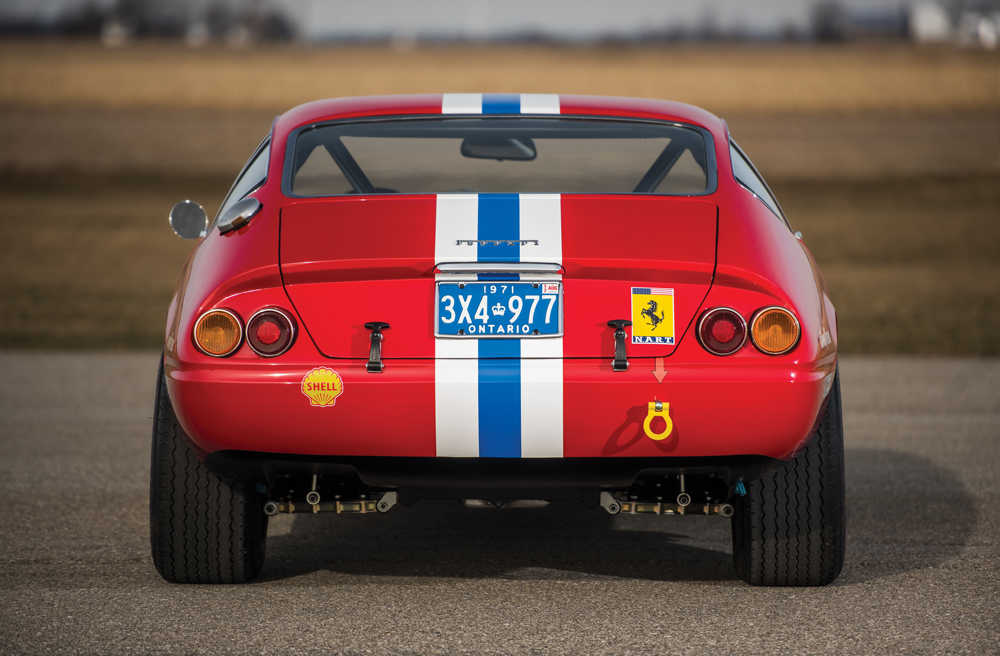 Although the factory never had any intentions to campaign the Daytona at the outset of the car's production run, there were a number of privateers who had other plans with Ferrari's newest grand tourer. As the fastest production car the world had ever seen, there was little doubt that the Daytona would succeed on the track, but apparently that fell on deaf ears at Maranello. That list of privateers reads like a proverbial 'who's who' of Ferrari distributors of the 1960s and 1970s, including Charles Pozzi, Colonel R.J. Hoare, Jacques Swaters, Georges Filipinetti, and Luigi Chinetti, all with decades of motorsport experience and saw the Daytona's incredible potential on the track. If the Daytona would not be raced by the factory itself, these men certainly had the experience, connections, and means to bring the Daytona to the track and compete at the highest levels of international motorsport.
History proved that the Daytona would be a formidable contender in endurance racing. Chinetti ran a Daytona that year, finishing 12th overall, 5th in class, with Harley Cluxton and Bob Grossman at the wheel. The Daytona would fare even better the following year for N.A.R.T., finishing 2nd and 3rd in class at Sebring, and 2nd and 5th in class at the 24 hours of Le Mans, part of a 5th through 9th overall sweep for the model, hammering home the Daytona's performance credentials.
This example falls firmly within the range of competition-specification Daytonas that were campaigned during the 1972 racing season and was originally built to compete at the 12 Hours of Sebring that year. However due to legal proceedings, regarding ownership of the car, sadly it would never see a day on the track during this time.
RM Sotheby's will be offering this car at their upcoming Amelia Island auction between the 10-11th March. For more information on this and other vehicles at the sale, click on the link below. Photos: Darin Schnabel ©2017 Courtesy of RM Sotheby's.