Audi's racing legends of the 80's and 90's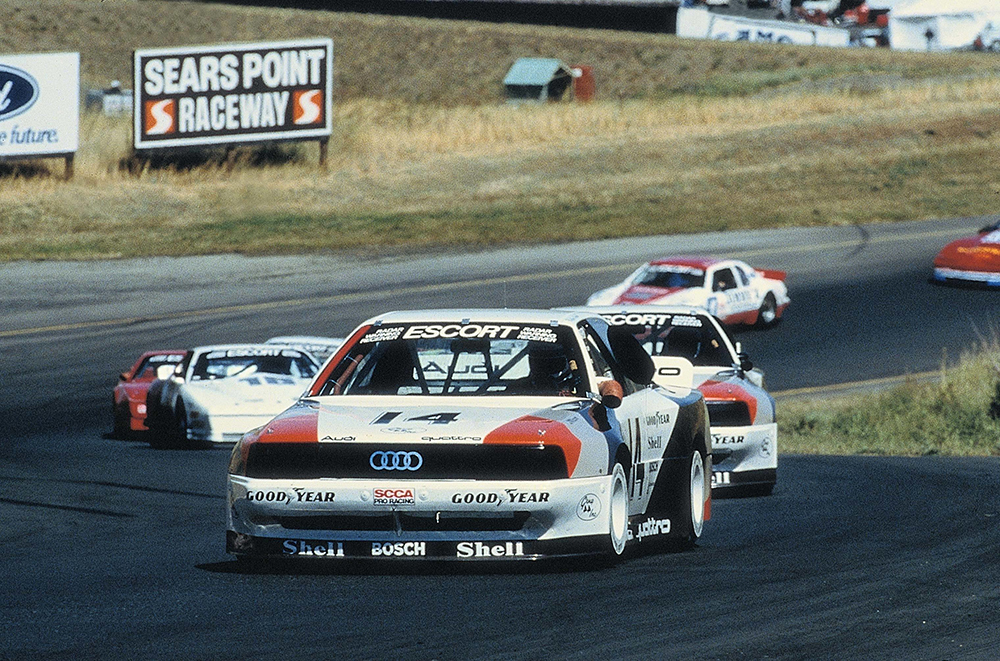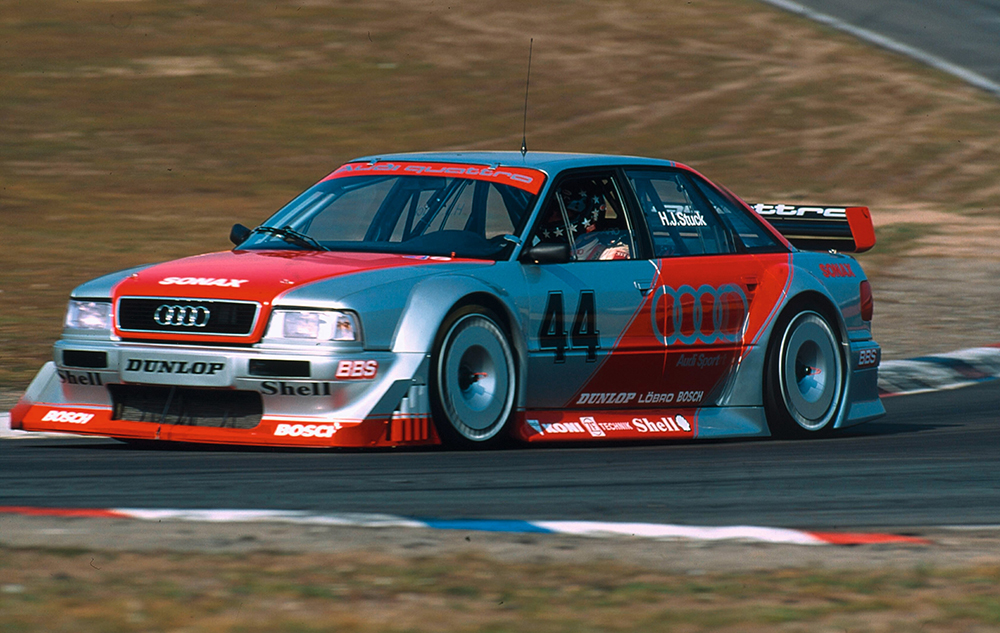 Disregarding the pre-World War II era including Auto Union's legendary Grand Prix race cars in the 1930s, the motorsport history of Audi really began with the Quattro. The commanding victories, plus two manufacturers' and two drivers' titles achieved with the 'original Quattro' in the World Rally Championship between 1982 and 1984, were a key factor in producing the success of the Quattro drivetrain.
After Audi had turned rallying upside down, storming up Pikes Peak with the Sport Quattro in record time, three times in succession, Audi established itself in circuit racing as well: initially with the Audi 200 Quattro and the Audi 90 Quattro IMSA-GTO in the US, in the German Touring Car Championship (DTM) with two title wins of the Audi V8 Quattro in 1990 and 1991 – and ultimately with the A4 in production-based super touring car racing. 1996 saw the Audi A4 Quattro clinch championship titles in seven countries.
After the dominant Quattro drive was banned from touring car racing, Audi switched to sports prototypes in 1999 and went on to dominant this motorsport category as well, for the next 18 years. These images celebrate a unique period in Audi's history, a time when they took rallying and touring car racing by storm using cars that they're customers could relate to.