The Eagle Spyder GT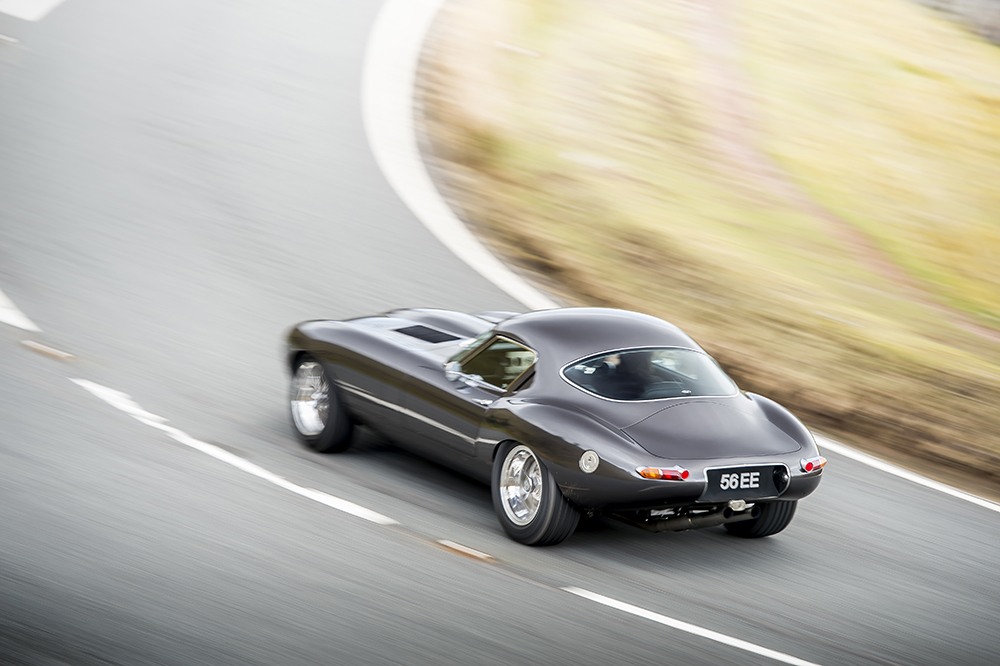 More than thirty years of singular focus on the Jaguar E-Type comes into play with this, the fourth special edition E-Type from Eagle, the Spyder GT. With the poise and performance of the Low Drag GT and the exquisite styling of the Speedster, the Spyder GT's taller raked windscreen and folding roof offer the best of both worlds – whatever the weather.
As with all Eagle Special Editions, the Spyder GT begins life as an original E-Type ready to be restored. The aluminium monocoque features deeper sills, a lower floor pan and wider wheel arches featuring custom 16" wheels and tyres. The bespoke, hand crafted interior features sumptuous leather and a gorgeous sweeping centre console - very much part of the Eagle Special Edition design DNA - complete with hidden handbrake lever. The attention to detail and level of finish throughout is truly exquisite.
The engineering perfectly blends original and new technology and the Eagle Spyder GT offers blistering performance. With 330bhp and 340 ft lbs of torque it powers from 0 to 60 mph in under 5 seconds and pulls hard all the way to its top speed of over 170mph.
With so few being built, this will join the other Eagle Special Edition E-Types as one of the most exclusive hand built cars in the world.