Alexander Calder's BMW Art Car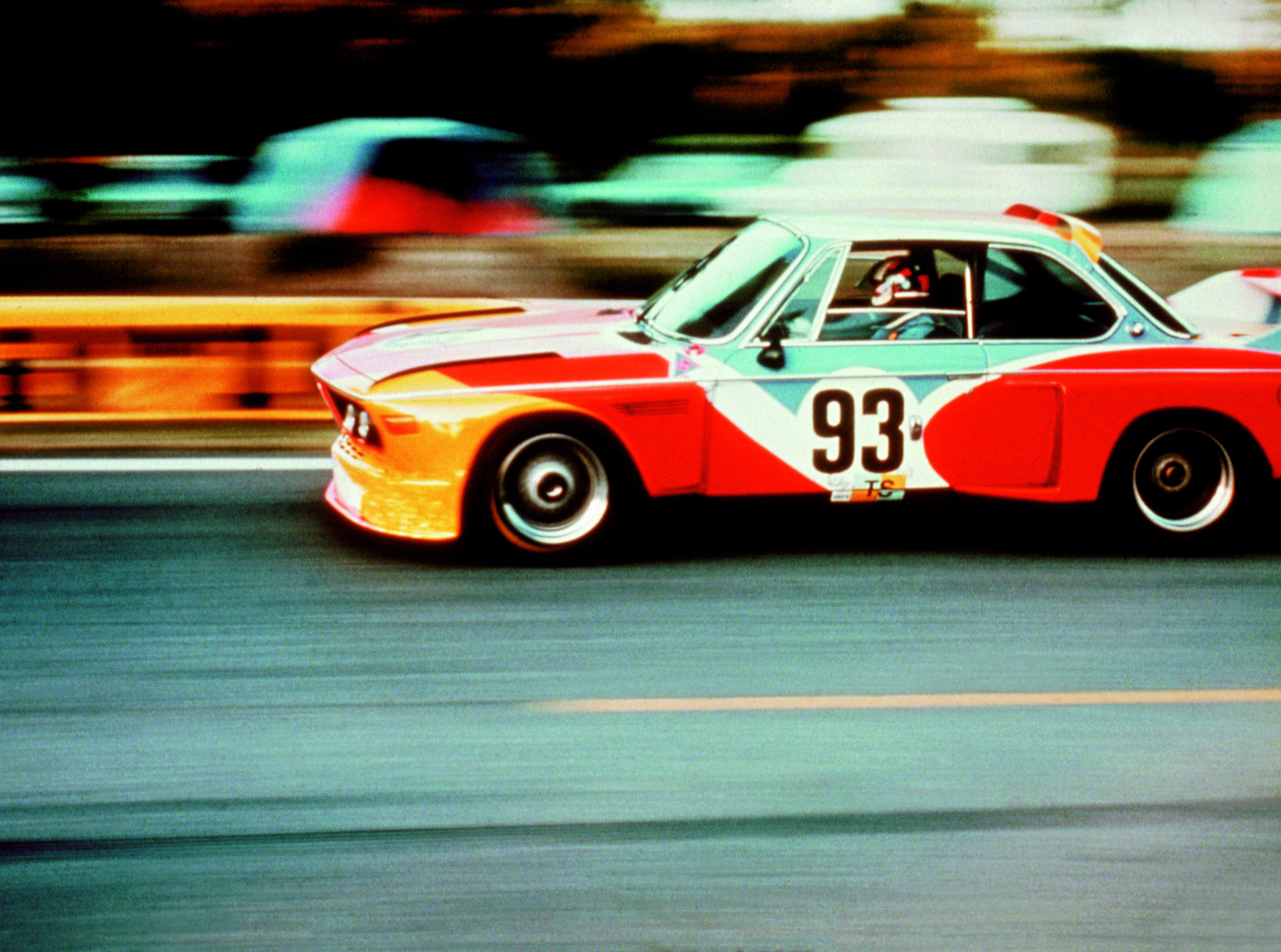 The 3.0 CSL, with which Alexander Calder laid the foundation stone for the BMW Art Car Collection in 1975, was also one of his final works of art before his death. As a sculptor who normally devised his own shapes, Calder managed to free himself from the formal structure of racing cars and, by painting them, aspired to give them his own distinctive mark. As in the case of his sculptures and mobiles, he used intensive colours and gracefully sweeping surfaces which he distributed generously over the wings, bonnet and roof. Calder died in New York in 1976 at the age of 78.
In 1975 the car was driven in the 24-hour race at Le Mans by the American Sam Posey, Jean Guichet and Hervé Poulain. It was the first and last time the car was used in racing. After seven hours the car had to give up due to a defective prop shaft. The car has been on display around the world since then.