1960 Ferrari 250 GT California Spider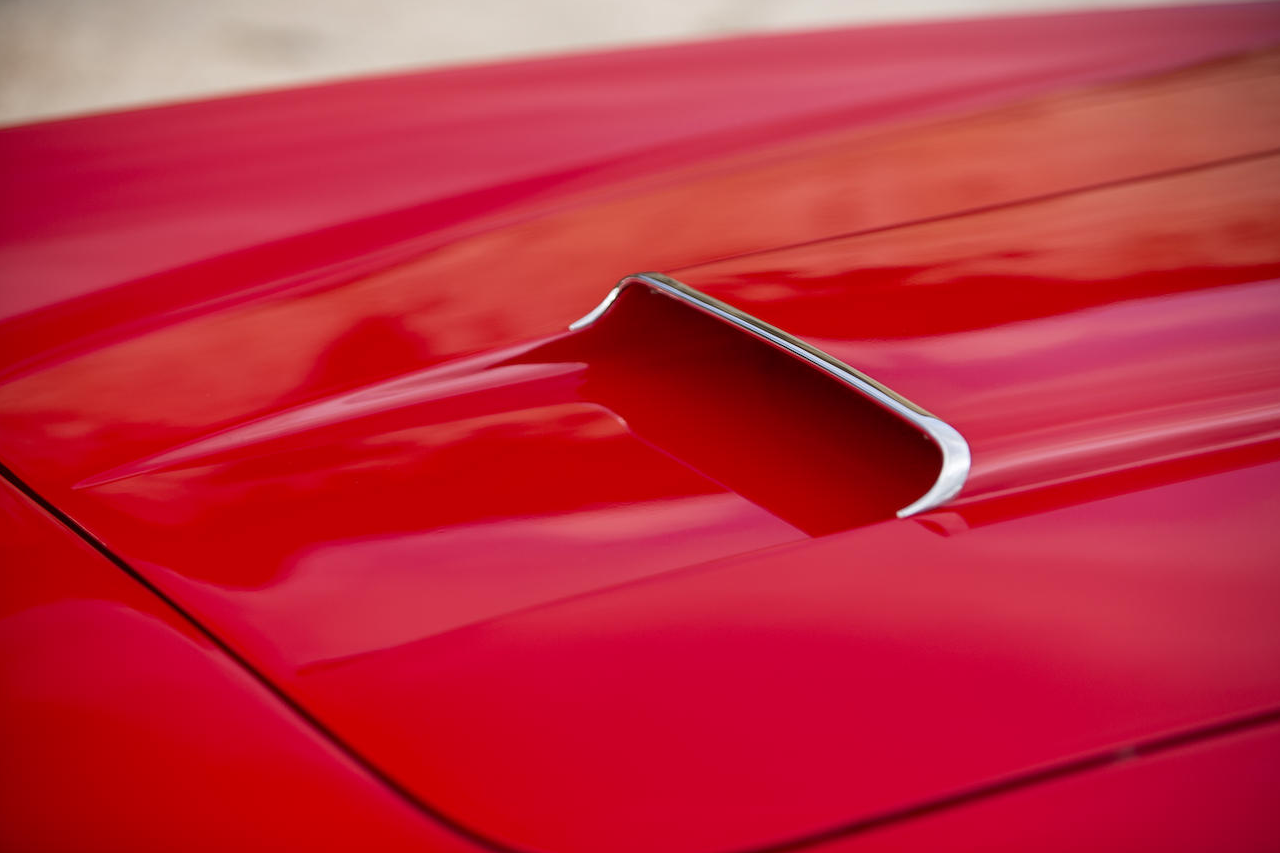 Entering production in May 1958 the 250 GT California was famously devised at the request of American importers John von Neumann and Luigi Chinetti. They identified a potential niche in the American market for a convertible touring sports car. Chinetti and Von Neumann envisioned a stripped-down road-racing model that would still be comfortable enough for touring use.
Enzo Ferrari had already warmed to the idea of specifically marketing models for the United States, and furthermore, a gap existed in the Ferrari line-up for a competition oriented open 250 GT, what would essentially be a roofless version of the 250 GT Tour de France Berlinetta. The North American importers' cause was approved by late 1957, and Scaglietti was commissioned to create coachwork for the new car.
In March 1960, a 250 GT California built on a shorter wheelbase was shown at the Geneva Salon, but unlike the Berlinetta, whose coachwork styling significantly diverged from its Tour de France predecessor, the SWB California Spider appeared nearly identical to its LWB forerunner. Closer scrutiny revealed that the short-wheelbase spider had lost much more than the 200mm wheelbase difference, with a total of 450mm shaved from the LWB's bumper-to-bumper length. This resulted in a squatter stance evoking a more menacing competition appearance, in a sense perfecting Scaglietti's original design.
Between 1960 and 1963, just 56 examples of the short-wheelbase 250 GT California Spider were built. Many were owned in period by luminaries such as actor James Coburn and French novelist Francoise Sagan. Today the model has evolved into one of the leading vintage Ferraris in the collectable automobile niche, routinely displayed and awarded at premium concours d'elegance like Pebble Beach.
Bonhams will be offering this example at their upcoming Scottsdale Auction on 19th January. For more information on this and other vehicles at the sale, click on the link below. Photos courtesy of Bonhams.