Project Gold by Porsche Classic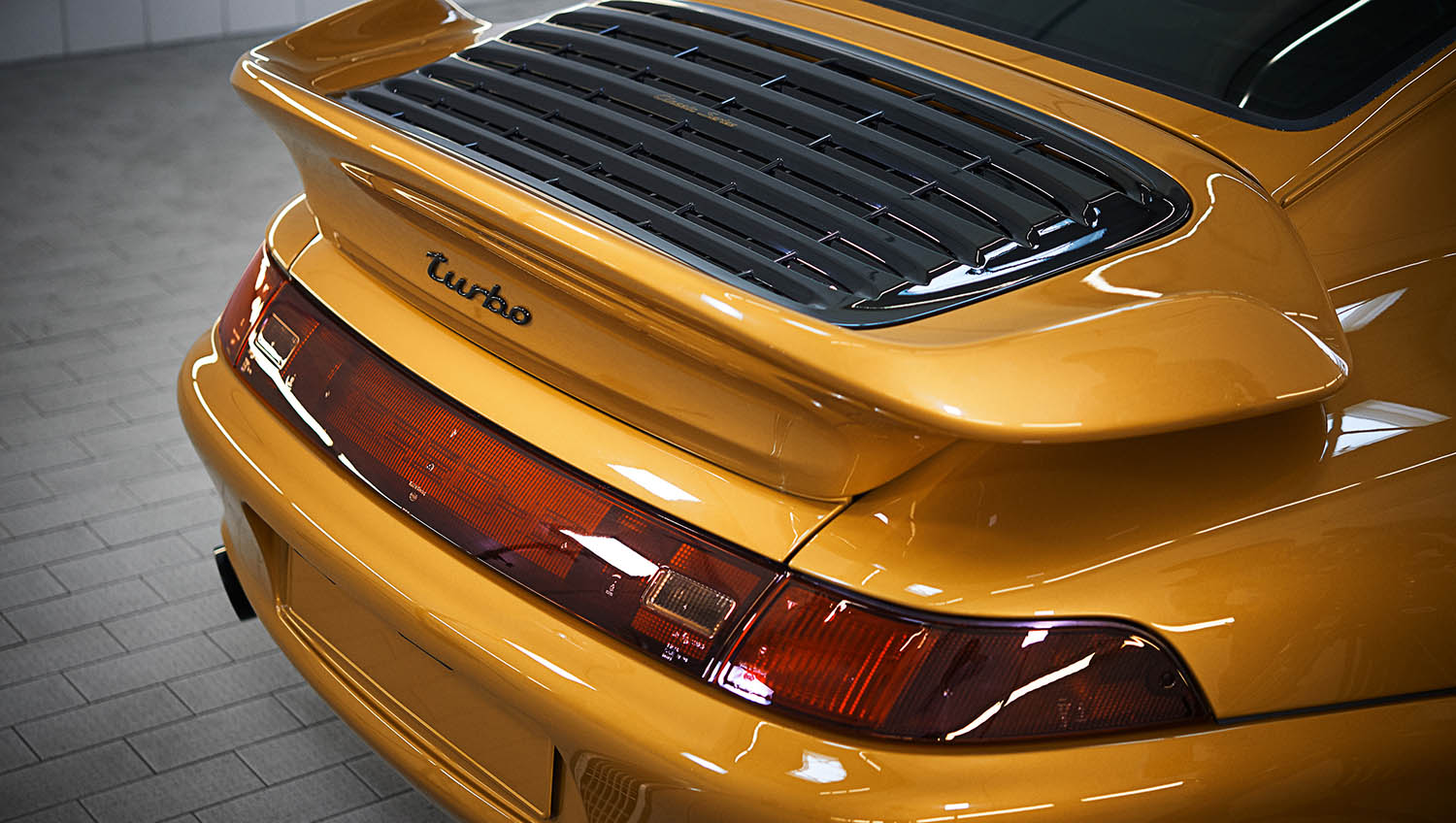 Porsche Classic has created something wholly unique: a 911 Turbo with an air-cooled engine, 20 years after production of the 993 generation ended. Based on an original body shell and painted in Golden Yellow Metallic, it's finished in the same colour as the 2018 911 Turbo S Exclusive Series. The wheels and interior trim are both finished in black with Golden Yellow details.
The experts at Porsche Classic came up with the concept of building a car based on an existing genuine type 993 body shell. They were able to rely on a selection of over 6,500 genuine parts that Porsche Classic offers exclusively for 993-generation Porsche 911 models.
Construction of the car took around a year and a half. The body shell first went through the corrosion protection and painting process applied to today's production cars. It then was assembled and tuned by Porsche Classic at their workshop near Stuttgart. A brand-new 3.6-litre twin-turbo flat-six engine developing 450 bhp was fitted, delivering performance similar to that of the 993-generation Turbo S.
The project will be officially unveiled at Porsche Rennsport Reunion VI at Laguna Seca on 27 September. Project Gold will then be auctioned off by RM Sotheby's at the Porsche 70th Anniversary Sale held at the Porsche Experience Center in Atlanta on 27 October. All proceeds from the sale of Project Gold will be donated to the Ferry Porsche Foundation in Germany, a non-profit organisation dedicated to education, social issues, and youth development established earlier this year