Volkswagen conquers the Peak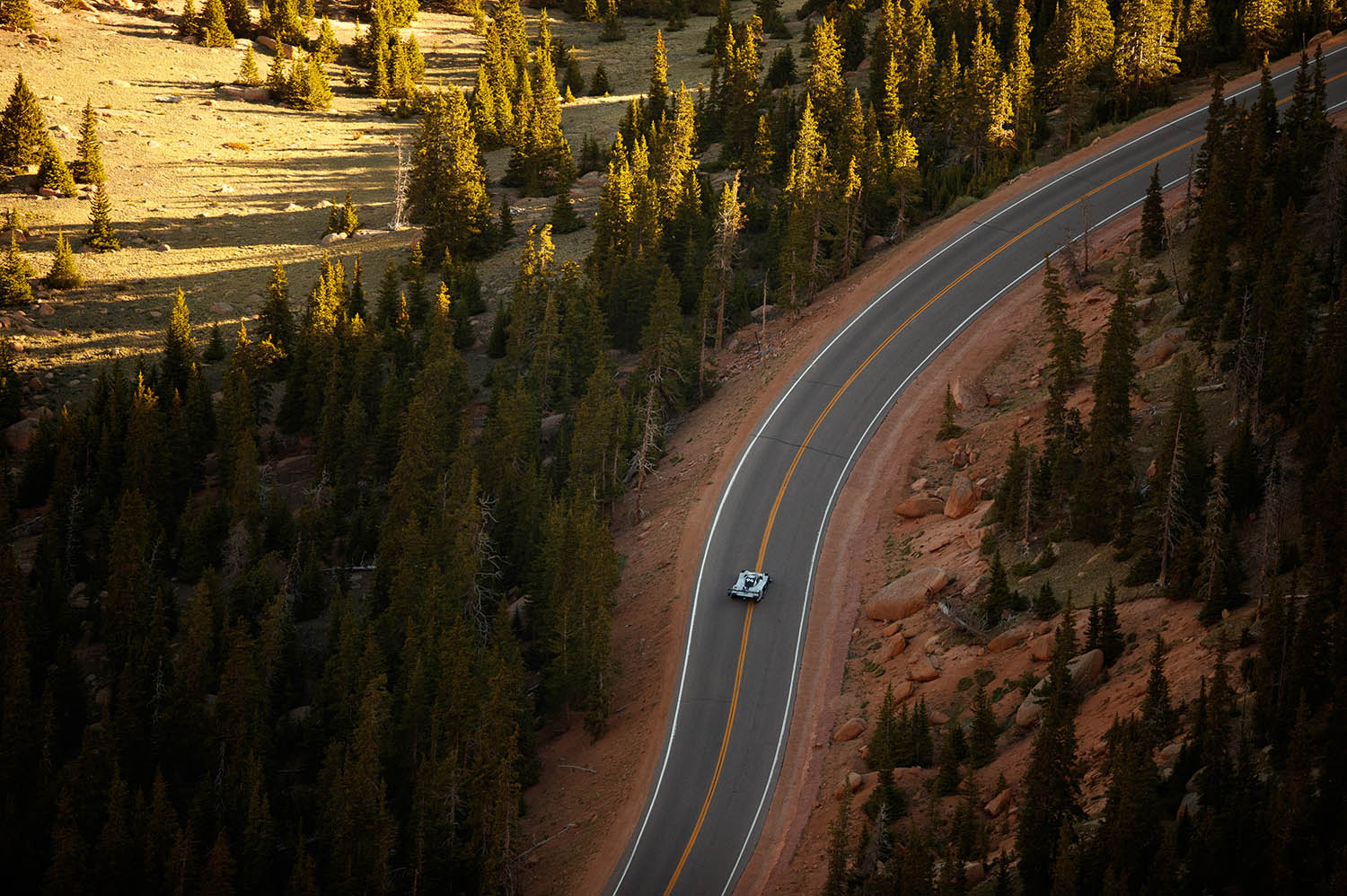 Driving the electric Volkswagen I.D. R, Romain Dumas made history at the Pikes Peak International Hill Climb, defeated a field including cars with conventional drivetrain technology. In doing so, he not only broke the previous record for electric vehicles, but also bettered Sébastien Loeb's all-time record from 2013 – by a full 16 seconds. Dumas' new record of 7m 57s is now top of the list of Pikes Peak champions, which includes such acclaimed drivers as Loeb, Walter Röhrl, Michèle Mouton, Stig Blomqvist, Nobuhiro Tajima and also Rod Millen and his son Rhys.
19.99 kilometres, 156 corners, just one attempt – and a successful one: Romain Dumas claimed his fourth overall victory at the iconic Pikes Peak International Hill Climb, which has now been held 96 times since 1916. With the I.D. R Pikes Peak, Volkswagen has created an extraordinary racing car, specifically tailored to the demands of the most famous of hill climbs: a combination of minimum weight, as much downforce as possible, and maximum power, designed to achieve the best possible performance.