1997 Audi A4 Quattro Super Touring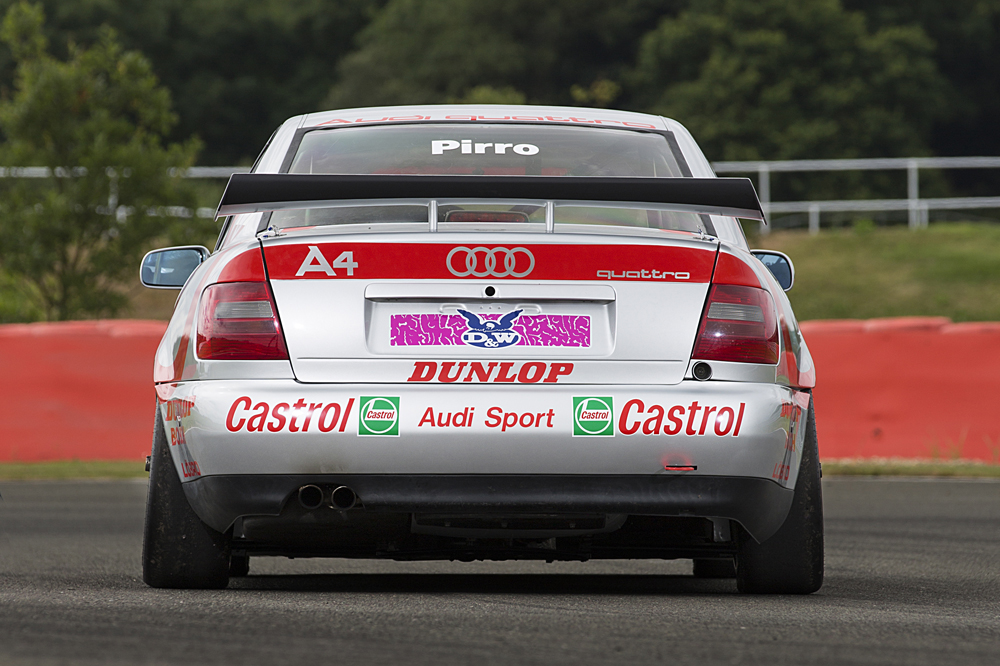 In the late 1990s, manufacturer-backed teams would come to dominate touring car series around the world. One of the most pre-eminent was Audi, which spared no expense in its pursuit of the top of the podium. Using its base A4 Quattro as a platform, Audi developed the car significantly and turned it into a race winner. In addition, Audi sought the best drivers from around the world in order to do their creation justice.
Technically, the Audi A4 Quattro Super Touring boasts some incredible hardware. The 2-litre, four-cylinder engine boasts a massive 305 bhp and is mated to a six-speed sequential gearbox. The ECU is a high-specification Bosch Motronic 2.8 unit and the roll bars can be adjusted internally, allowing drivers to change the setup of the car on the move. These highly developed Super Touring cars cost in the millions to develop and build, and to witness first-hand the level of detail and preparation is nothing short of spectacular.
The Super Touring here represents the pinnacle of Audi's development. It was built on 12 February 1997 by Audi Sport for Emanuele Pirro, one of the most successful sports car racers of all time, who would go on to win at Le Mans five times for Audi.
This incredible Super Touring car is the last of 31 factory-built cars in original Quattro configuration; with significant in-period competition history, it remains a stunning example of one of Audi's finest creations.
RM Sotheby's will be offering this example at their upcoming London auction on the 7th September. For more information on this and other vehicles at the sale, click on the link below. Photos courtesy of RM Sotheby's.