1988 Porsche 959 'Komfort' Stage II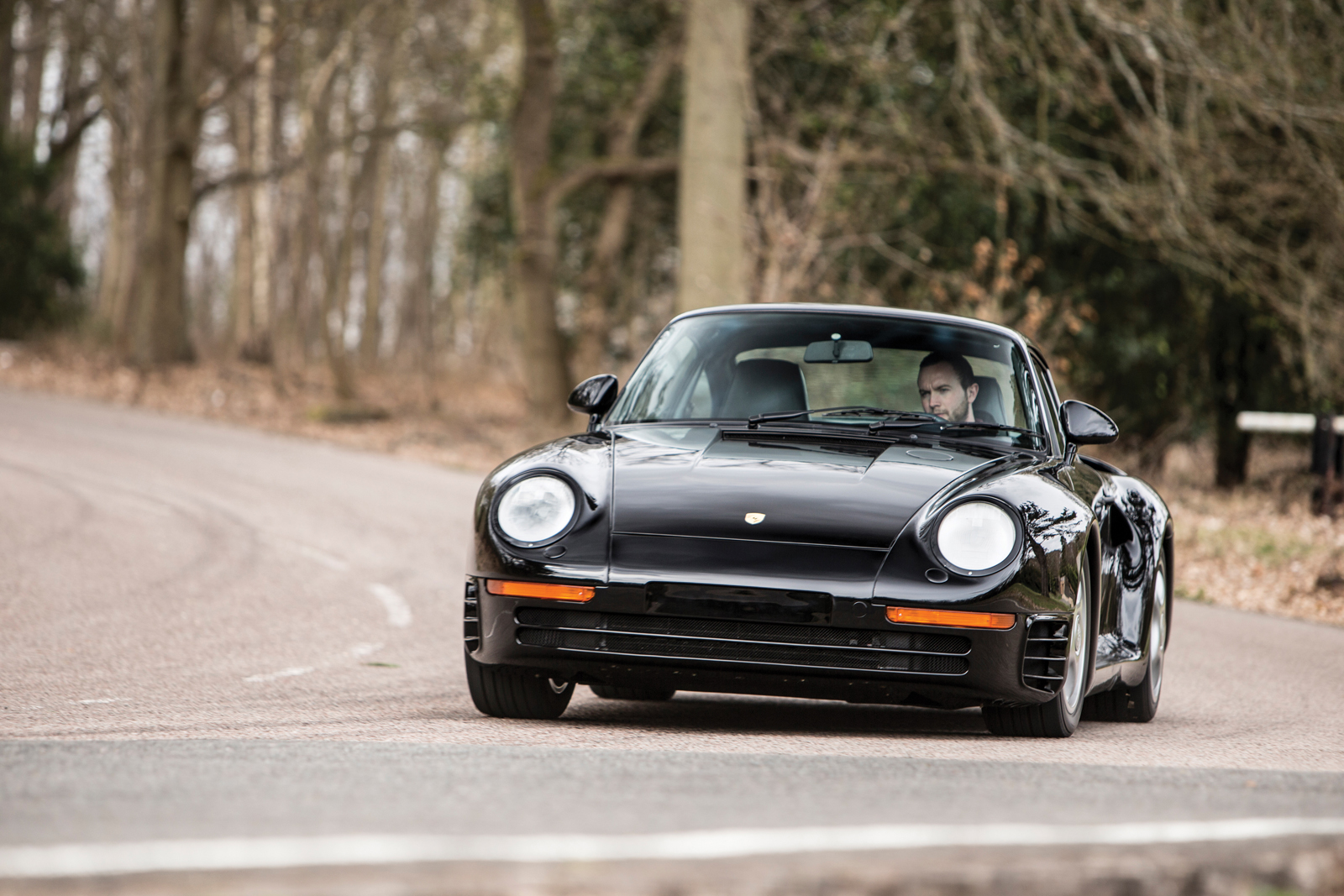 Porsche's first true supercar, the 959 was based upon the 911 and was built to win the FIA's Group B World Rally Championship while simultaneously serving as a platform to develop an all-wheel drive system that would make its debut on the 964 generation of the 911. Of course, to homologate the 959 for competition, Porsche needed to build a series of production cars as well. Unfortunately, Group B was cancelled in 1986, but Porsche decided to carry on and build the road version of the 959, believing that its most loyal customers would still love to own such an incredible car. Nevertheless, the 959 did see success in competition, with 959s finishing both 1st and 2nd at the 1986 Paris–Dakar Rally.

The 959 was laden with ground-breaking technology, including adjustable suspension, an intelligent four-wheel-drive system, tyre pressure sensors, and super-lightweight hollow-spoke magnesium wheels. While the silhouette and interior held a loose resemblance to the 911 produced at the time, there was no doubt that this was an entirely different animal. Looking to achieve zero body lift at speed, Porsche flattened and extended the car's nose and fitted near-flush headlamps with extensive ducting and cooling for the front brakes and oil radiator. Similar efforts were made in the rear where the car's tail was stretched and ventilated and topped with a full-width rear wing. Porsche's efforts in design and technology helped the 959 to achieve a top speed of 197 mph, making it the fastest road car ever produced back in 1985.

From 1985 to 1992, Porsche built a total of 329 examples, including 16 prototypes. Even with a price tag of $300,000, it is said that Porsche lost money on every single example built, a testament to the car's supreme level of engineering. Nearly 30 years after the 959's introduction, it still remains a benchmark in automotive history and its performance remains competitive, even against today's crop of supercars.
RM Sotheby's will be offering this example at their upcoming Monaco auction on the 14th May, the estimated value is between €900,000 and €1,250,000. For more information on this and other vehicles at the sale, click on the link below. Photo Credit: Simon Clay ©2016 Courtesy of RM Sotheby's