1955 Ford 'Beatnik' Bubbletop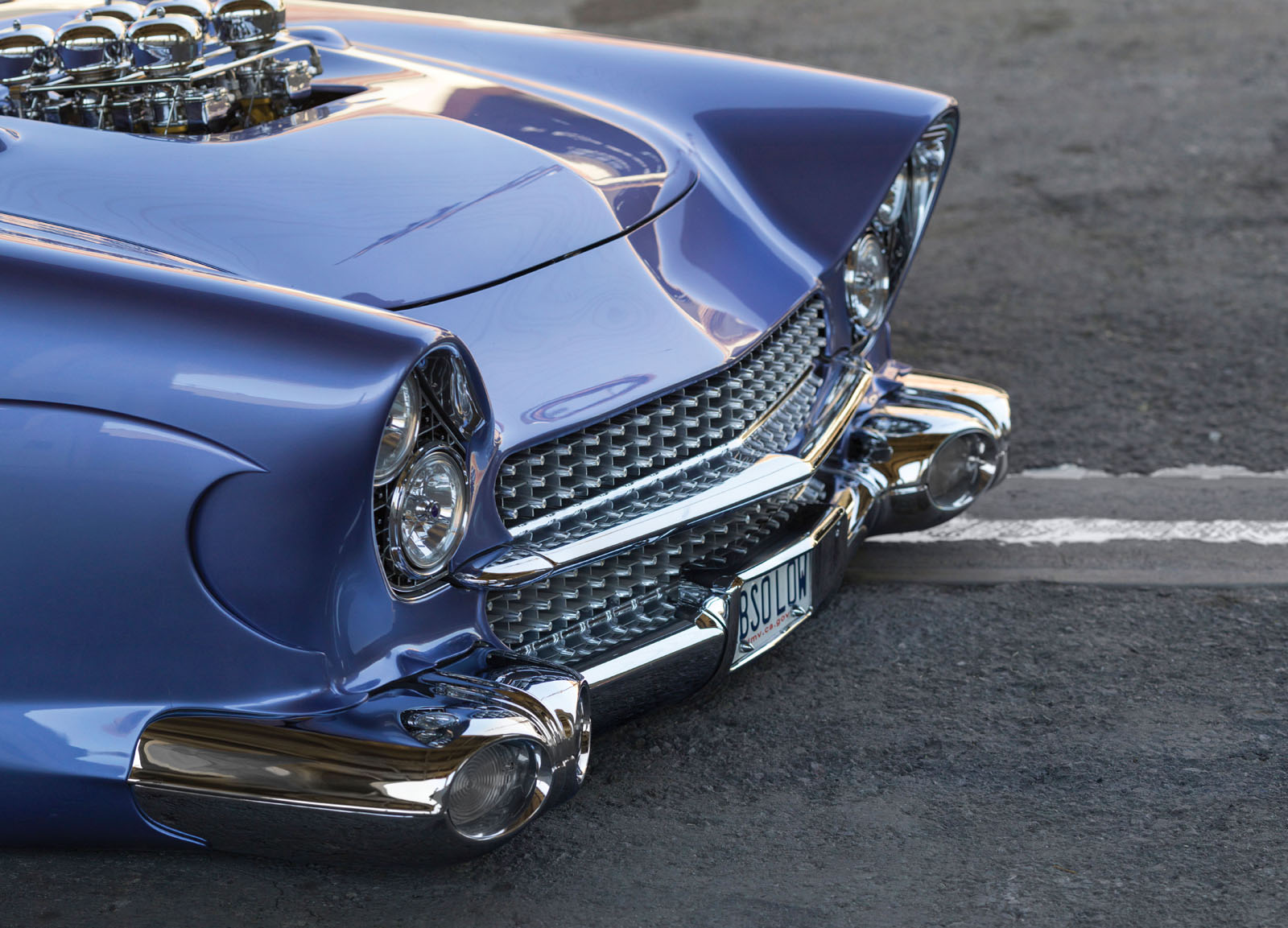 Bubbletops are a fascinating part of the custom-car world. Pioneered by such restyling maestros as Ed 'Big Daddy' Roth and Darryl Starbird, Bubbletop cars wonderfully combine fascination of 1950s Americana with jet age fighter aircraft, rocketry, space travel and above all, the promise of the future, both real and imagined. The builder of this amazing car, Gary 'Chopit' Fioto, admits that as a kid growing up on Long Island, New York he was fascinated with bubbletops, particularly those of Darryl Starbird. Fioto's nickname, 'Chopit,' craftily describes his central customising philosophy. After he impressed custom-car traditionalists with his new interpretation on an old theme, a chopped '50 Merc transformed into the sleek hardtop called 'Tuf Enuff,' Gary Fioto performed his unique take on the Bubbletop genre. As per his style, he executed it's design and build like no other: Fioto's resulting effort, dubbed 'Beatnik' after his car club, the famed 'Beatniks,' is a lavender 1955 Ford-based custom he's skillfully reworked into a Bubbletop. However, instead of lowering the roof of his donor '55 Ford, he raised it, handcrafting the largest-ever Bubbletop custom.
'Beatnik' was sold at auction last year by Auctions America for $165,000. Photos: Patrick Ernzen © 2015 Auctions America.