1988 Porsche 911 Carrera Club Sport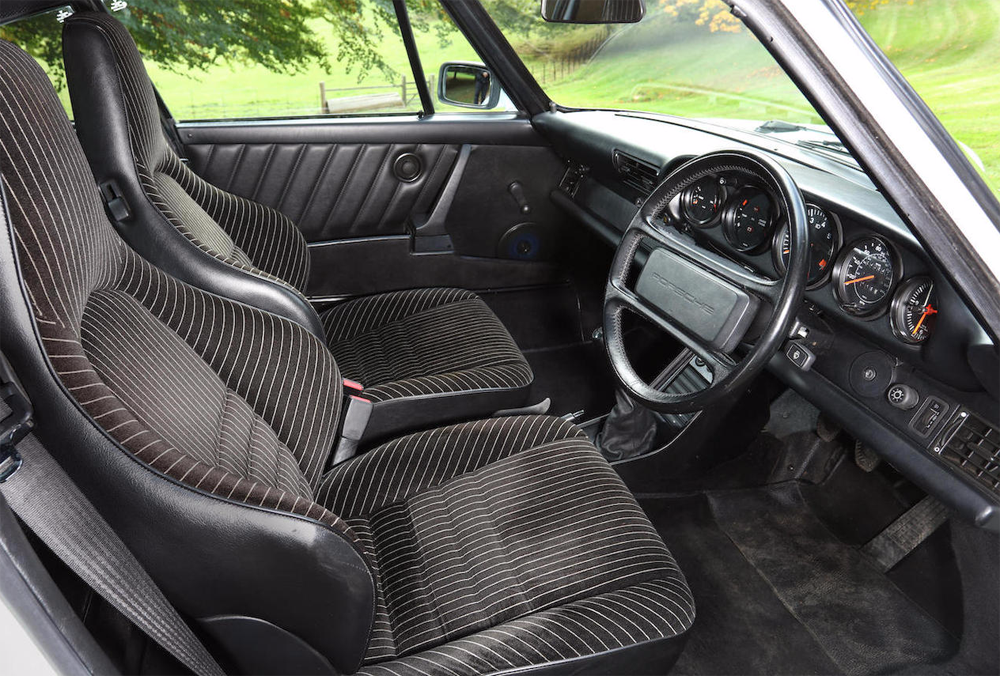 One of the most evocative in motoring history, the 'Carrera' name was revived by Porsche for its top-of-the-range 911 'homologation special' in 1973, having previously been applied to the 'hottest' of the preceding 356 range. From the start of the 1984 model year, this title - dormant since 1977 - was applied to all 911 variants, co-incidentally with the introduction of the 3.2-litre engine. The revived name was part of a major revamp of the long-running 911, now selling better than ever, development of which had slowed while Porsche concentrated on meeting the ever increasing demand.
In August 1987, Porsche introduced the Carrera Club Sport (also known as the 'CS') which, as its name suggests, was purpose built for club racing. The CS had a blueprinted engine with hollow inlet valves and a higher rev limit, and track orientated suspension modifications. Most of the engineers' attention, though, had been given to saving weight – just as effective a means of cutting lap times as increasing the engine's maximum output. Out went all the powered options, while other deletions included the sunroof, radio, air conditioning, rear seats, under-sealing, sound insulation, rear screen wiper, door pocket lids, fog lamps, and even the 'Carrera' logo on the engine cover. The result was a weight saving of around 70kg. Between August 1987 and September 1989, some 340 Club Sports were produced, all those supplied to the UK, 53 in total, were finished in Grand Prix White with red wheels and a red 'Carrera CS' decal on each side.
Bonhams will be offering this example at their upcoming Bond Street Sale in London on 4th December, the estimated value is between £180,000 – £220,000. For more information on this and other vehicles at the sale, click on the link below. Photos courtesy of Bonhams.